Cats at Work: Chicago Releases Nearly 1000 Feral Cats to Stop the Rats from Plaguing the City
This step is taken to end the reputation as the rat capital of America.
Chicago – Chicago has released more than 1000 feral cats onto the streets with the hope that the increased number of rats will be brought down. Most recently, people living in other cities, towns, and states of America are have started calling Chicago the rat capital of the United States. This reputation is now being changed because feral cats will play an important role in ending this long-running ranking.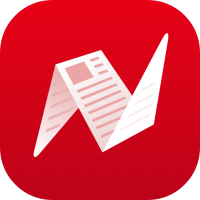 The Cats at Work Program
The Cats at Work program was initiated when the pest control company Orkin began calling the Windy City the rattiest city for the sixth consecutive year, with Los Angeles being second and the Big Apple being third. The Tree House Humane Society thinks that the Cats at Work program will replace all the rats with cats and has claimed that it is a one-of-its-kind program. "These are feral cats who wouldn't thrive in a home or shelter environment," the Tree House Human society revealed. "By placing them in Cats at Work colonies, we're able to make sure they're living their best lives."
The feral cats are said to be capable of creating a net positive impact on the small animal population of Chicago. To ensure the effectiveness and success of the program, Chicago residents are also partnering with the Tree House Humane Society. They will release more and more feral cats into the streets to control the staggering rat population.
Instead of randomly releasing the feral cats everywhere, they are put into outdoor colonies with registered caretakers who ensure that they have shelter, food, and water. "In most cases, the cats are better cared for after placement in the Cats at Work program than they were before," the society said. "The cats are all vaccinated against diseases like rabies, and are far safer than allowing rodents to run rampant."
Mice and Rats Spread Diseases
It should be noticed that mice and rats are responsible for spreading more than 30 different diseases worldwide, such as plague, Hantavirus, and different types of hemorrhagic fevers. In 2020, the city of Chicago topped the US pest control firm Orkin's Top 50 Rattiest Cities List for the sixth consecutive year. This list bases its rankings on the number of new rodent treatments performed in both residential and commercial spaces.
Another noticeable thing is that there are no natural predators to rats in Chicago. When a natural predator like feral cats is introduced, rats are likely to leave for greener pastures. It is going to be a win-win situation for the cats and residents of Chicago. Cats will get a safe place to live in, and people will get rid of the rats that have had made their lives difficult for so many weeks.