California Attorney General opens investigation into Vallejo police killing of Sean Monterrosa
By Ian Firstenberg
(SOLANO COUNTY, Calif.) The California Department of Justice will review the Vallejo Police killing of Sean Monterrosa, according to a statement from State Attorney General Rob Bonta Thursday.
Notably, neither Bonta's predecessor nor the Solano County District Attorney Krishna Abrams pursued a review of the June 2, 2020 killing.
According to the San Francisco Chronicle, Bonta slammed Abrams for "unilaterally abdicated her responsibility."
Monterrosa's killing came following a night of protests in Vallejo which has seen number of police killings over the past five years. In one such incident, 20-year-old Willie McCoy was shot 55 times by officers while sleeping in his car in a Taco Bell parking lot in the summer of 2019.
It was later revealed that one of the six officers involved in that killing, Ryan McMahon, killed an unarmed man the previous year, with the department claiming the victim attacked Officer McMahon. A lawsuit later revealed that was false.
The city of Vallejo paid an independent consultant and retired officer, David Blake, to review the killing. Blake determined the killing was "in line with contemporary training and police practices associated with use of deadly force."
According to his website, Blake is an expert witness in police shootings, non-lethal uses of force, general police practices and human factors psychology. Non specifications are given on what the latter two mean in context. In a number of columns written for the law enforcement blog Police 1, Blake has published a number of columns debating adequate use of force and decrying a number of California police reforms.
In 2020 article titled "A letter to the American public: Why 'shoot them in the leg' is not an effective strategy" Blake handwrings about then presidential-candidate Biden's statements during a town hall in which Biden focused on de-escalation tactics, saying that officer should shoot for the leg rather than shoot to kill.
"Yes, there are police shootings that may have been avoided or catastrophic behaviors by a handful of police, but contrary to the trending discourse these are the outliers and nowhere close to the norm," Blake writes.
In early April of 2021, two Vallejo lieutenants, Herman Robinson and Michael Nichelini, were fired. Video from the Monterrosa killing indicates the Lt. Robinson did not respond to that call. It's unclear whether the other Nichelini did.
This all comes as the Solano County Sherif's department has garnered public outcry over some officers ties to right-wing militia groups like the Three Percenters. Sheriff Tom Ferrara's claims that members of his department were cleared by federal agents following an investigation into militia ties following the Jan. 6 riot at the Capitol were rebuffed by the FBI in April of 2021.
""I have consulted with the FBI, who confirmed none of my employees are members of any extremist organizations," Ferrara wrote in a March 22 letter to the Solano County Democratic Central Committee. He repeated the claim in an April 12 letter to Benicia Black Lives Matter.
A number of former and current FBI employees were skeptical of Ferrara's claim while noting that the agency does not keep track of extremist militia ties.
Policing in Solano County is under fire once again as the Attorney General Bonta investigates the actions of Vallejo officers in the Monterrosa killing but such a probe could be an in road for further investigation into other departments in the North Bay.
Follow me to see more articles like this.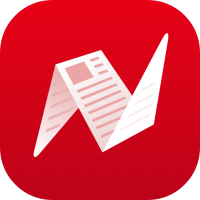 ...