3 Movies with the main filming locations in Louisiana
Louisiana attracts a huge number of filmmakers eager to show everything our state has to offer to the entire world.
Lousiana is the 19th-smallest by area and the 25th most populous of the 50 U.S. states. Louisiana is the only U.S. state with political subdivisions termed parishes, which are equivalent to counties.
Some Louisiana urban environments have a multicultural, multilingual heritage, being so strongly influenced by a mixture of 18th-century French, Haitian, Spanish, French Canadian, Native American, and African cultures that they are considered to be exceptional in the U.S. Before the American purchase of the territory in 1803, the present-day State of Louisiana had been both a French colony and for a brief period a Spanish one.
There has never been an official language in Louisiana, and the state constitution enumerates "the right of the people to preserve, foster, and promote their respective historic, linguistic, and cultural origins".
With that said, it is obvious that Lousiana is a great U.S. state, but it also has countless movie appearances, and the most important are:
1. A Streetcar Named Desire (1951)
A Streetcar Named Desire is a 1951 American drama film, adapted from Tennessee Williams's Pulitzer Prize-winning 1947 play of the same name. It tells the story of a southern belle, Blanche DuBois, who, after encountering a series of personal losses, leaves her aristocratic background seeking refuge with her sister and brother-in-law in a dilapidated New Orleans apartment building. The Broadway production and cast was converted to film with several changes.
The film earned an estimated $4,250,000 at the US and Canadian box office in 1951, making it the fifth biggest hit of the year. In 1999, A Streetcar Named Desire was selected for preservation in the United States National Film Registry by the Library of Congress as being "culturally, historically, or aesthetically significant".
New Orleans, Louisiana, USA
Louisville & Nashville Passenger Station, Canal Street, New Orleans, Louisiana, USA
2. Jurassic World (2015)
Jurassic World is a 2015 American science fiction action film. It is the fourth installment of the Jurassic Park franchise and the first in the Jurassic World trilogy. Directed by Colin Trevorrow, written by Rick Jaffa and Amanda Silver, alongside Derek Connolly and Trevorrow from a story by Jaffa and Silver, and produced by Frank Marshall and Patrick Crowley, the film stars Chris Pratt, Bryce Dallas Howard, Vincent D'Onofrio, Ty Simpkins, Nick Robinson, Omar Sy, BD Wong, and Irrfan Khan.
Jurassic World was released in the United States on June 12, 2015. The film received generally positive reviews from critics and grossed $1.6 billion in box office revenue, reaching third among the highest-grossing films of all time. It was also the second-highest-grossing film of 2015 and the highest-grossing in the franchise.
New Orleans, Louisiana, USA
New Orleans International Airport - 900 Airline Drive, Kenner, Louisiana, USA
Big Easy Studios - 13800 Old Gentilly Rd, New Orleans, Louisiana, USA
3. Déjà Vu (2006)
Déjà Vu is a 2006 American science fiction action film directed by Tony Scott, written by Bill Marsilii and Terry Rossio, and produced by Jerry Bruckheimer. The film stars Denzel Washington, Paula Patton, Jim Caviezel, Val Kilmer, Adam Goldberg and Bruce Greenwood. It involves an ATF agent who travels back in time in an attempt to prevent a domestic terrorist attack that takes place in New Orleans and to save a woman with whom he falls in love.
Filming took place in New Orleans after Hurricane Katrina. The film premiered in New York City on November 20, 2006, and was released in the United States and Canada on November 22, 2006. It received mixed reviews from critics and earned $180 million worldwide against its $75 million production budget. It was the 23rd most successful film worldwide for 2006. The film was nominated for five awards, and also won the International Gold Reel Award.
Four-Mile Bayou, Louisiana, USA
New Orleans, Louisiana, USA
Morgan City, Louisiana, USA
Chartres Street, New Orleans, Louisiana, USA
Lafayette Cemetery #1 - 1400 Washington Avenue, New Orleans, Louisiana, USA
Algiers Ferry Terminal - 101 Morgan St, New Orleans, Louisiana, USA
Crescent City Connection, New Orleans, Louisiana, USA
381 S Claiborne Ave, New Orleans, Louisiana, USA
What other great movies do you know that were shot in Louisiana? Comment below!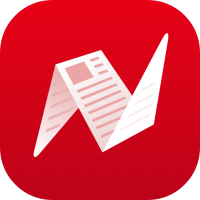 Sources:
https://en.wikipedia.org/wiki/Louisiana
https://en.wikipedia.org/wiki/A_Streetcar_Named_Desire_(1951_film)
https://www.imdb.com/title/tt0044081/locations?ref_=tt_dt_loc
https://en.wikipedia.org/wiki/Jurassic_World
https://www.imdb.com/title/tt0369610/locations?ref_=tt_dt_loc
https://en.wikipedia.org/wiki/D%C3%A9j%C3%A0_Vu_(2006_film)
https://www.imdb.com/title/tt0453467/locations?ref_=tt_dt_loc