Fly Fishing Lake Fenwick in Washington State
Outdoors and Recreation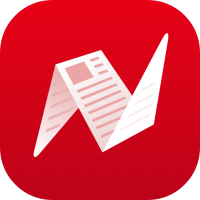 I remember how surprised I was when I learned I lived just up the road from this Lake that gave the famous fishing rod company its name. For such a small lake, 17 acres, Lake Fenwick packs a strong punch. There is abundant parking, a boat launch, a small pier, stocked Rainbows, some impressively big Large Mouth Bass, Sunfish, Yellow Perch, Black Crappie, and Bullhead Catfish, all of which will take a fly. The east and north side of the lake is very brushy with lots of sunken logs and trees. In the early Spring and Fall this is a great spot to find Rainbows. Similar flies and techniques that I've mentioned work here as well. Later in the Spring and Summer Large Mouth Bass (sometimes several pounds) Black Crappie, Sunfish, and Yellow Perch are all possible. The north end of the lake is a great spot, but there is a rope swing on there so there can be a lot of swimmers in the water when the weather is warm enough. The pier is on the North east end of the lake, which can also be crowded at times too. The south end has a lot houses with docks which is a good place to find Large Mouth Bass and sometimes Bullhead Catfish too.

They do have a public boat launch though, but I believe it is an electric motors only lake now. Even still, with its small size most of the lake can be fly fished easily with a float tube or pontoon boat.

I've found March through Mid-May to be best for Rainbows. Late September and October are also good months for the Rainbows here again as the temps drop. Mid-May through early to mid-September is best for Large Mouth, Black Crappie, Sunfish, and Bullhead Catfish.

Depending on what you are fishing for a four to eight weight rod might be needed. Though a fast action six weight with a floating line will probably do the trick most of the time on Lake Fenwick. Sometimes the heavier eight weight is nice to use if you are casting large bass patterns like deer hair mice or big poppers when you target the Large Mouth Bass.

Lake Fenwick is only about 30 feet deep at its deepest point, so in most situations either a floating line or a sink tip will work. I almost always start with a floating line if I am casting from either the shore, pier on the north end of the lake, or from my float tube. I'll even switch to weighted flies and a short leader often times before putting on a sink tip. If I'm trolling a leech pattern or streamer I'll use one of the shooting heads or another rod rigged with an intermediate sinking line.

If the fish are rising then dry flies (elk hair caddis, adams, black gnats, or even a flying ant pattern from size #18 to #10 will work, Also in the early Spring, chironomids work under a strike indicator as well.

When nothing is rising I will use weighted leech patterns in white, black, and purple, Wooley Buggers in the same colors, or streamers in the size #10 to #6 range. For these I'll try a variety of retrieves including a slow short twitches, fast short pulls, and longer pulls with pauses in between.

In the summer from late June through early September the Large Mouth Bass are pretty active. Depending on the water temps of course. For these guys I like using small white and black poppers and occasionally a green or yellow one around weed beds to look like frogs. If I want to try for bigger Large Mouth Bass on the surface I'll use deer hair mice patterns or large poppers in the same colors as the smaller poppers. If they aren't hitting on the surface then I'll switch to leech patterns in purple, black, or white. Most of the time if the flies are weighted you won't need s sink tip or head.

If you have a float tube, pontoon boat, or something else the north side of the lake has a lot of structure like sunken trees, logs, ect where the bass like to hang out. Also, south of the public boat launch casting towards the docks of the houses there can be a great spot as well.

This is a short, unfortunately non-fly fishing video with some unfortunate language as well, but it gives you a very good idea of what is potential possible at Lake Fenwick. The guy in the video is spin casting, but you could do pretty much the same thing using a fly rod, sinking line, and a leech or Wooley Bugger pattern.

https://www.youtube.com/watch?v=B0HkDXreppw
This is a very detailed an excellent video by Orvis that covers the basics of fly fishing on lakes very well.