Ardmore mom cries foul after son is told to turn BLM shirt inside out in school
A mother of two grade school boys in Ardmore, Oklahoma, denounced the way her kids were treated after wearing shirts that supported the Black Lives Matter movement to classes.
Jordan Herbert made an angry post in which she describes what happened at Charles Evans Elementary and how the principal reacted:
"So, my 8 yr. old who attends Charles Evans elementary wore his Black Lives Matter shirt on Friday. He was told to turn his shirt inside out by (Mrs. Brunk) the principal of the school. I asked the woman this morning to show me in the school hand book where the dress code says he's not allowed to wear it," the mother wrote.
Herbert also said that she was not made aware that politics was something off limits in school.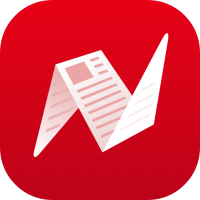 "My son is 8 he has no idea about politics and wearing a Black Lives Matter shirt has nothing to do with politics. He's simply saying his life matters. Oh, yea he's the 2nd kid at Charles Evans to get made to turn his shirt inside out. Y'all will hear my mouth until something is done about this here BS,", she continued.
What happened next?
The mother and a handful of protesters demonstrated outside the Ardmore school. Herbert also claimed that her younger son could wear the same shirt to school and didn't have any problems.
"I understand what she is saying, but school is not the place to have all that political back and forth and upheaval. We're trying to teach kids things like reading and writing. We're trying to be more neutral in the school and be advocates for all of our children in what they need", was how Ardmore Superintendent Kim Holland explained the school policy to KXII-TV.