Fly Fishing Whatcom County in Washington State
Outdoors and Recreation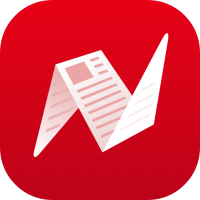 Whatcom county has it all, ponds, streams, rivers, lakes, and a massive salt water inlet. It also has Rainbow, Brown, Cutthroat (searun and land locked), Kokanee, Dolly Varden trout, Steelhead, King, Coho, Chum, Pink, Sockeye Salmon, Large Mouth and Small Mouth Bass, Carp, Walleye, Tiger Muskie (yep, you read that correctly Fazon Lake!!!), Blue Gil, Crappie, Flounder, Cod, Ling Cod, Rock Fish and a whole host of other salt water species that I'm probably forgetting.

You can also chose from high mountain lakes to tidal estuaries. One of the beauties of Whatcom county is that when it comes to nature I has pretty much everything other than a desert.

In Bellingham Itself

Bellingham Bay might look like a convuluted industrial nightmare, especially on the north part of the town, but in fact there is a tremendous amount of land devoted to parks, much of which is excellent for fly fishing. Coho, Chum, and Pink Salmon are all possible here and you will be glad to have a heavier rod to land these powerful fish. An eight weight to ten weight rod with a good saltwater reel is ideal. An intermediate sink tip line was the best all around line that I used while fishing Bellingham Bay. Though I haven't used one, friends of mine also use big Spey rods here when fishing from the beaches. It makes it much easier to make long casts out into Bellingham Bay. Have a fast action rod or a Spey rod that can help cut through the wind that sometimes blows across Bellingham Bay can make for a much better day fishing here.

Candle Fish, Clousers in chartreuse and pink, as well as most of the salt water flies used for Sea Run Cutthroat will work in Bellingham Bay. For Flounders and other bottom fish weighted flies work best to get on the bottom. If you are fishing much deeper than 15 to 20 feet a full sinking line makes sense as well.

I have seen people use sea kayaks rigged for trolling catch Coho with fly rods as well as Pontoon Boats on calm days. Having a John Boat with an engine though is probably best if you want to really explore Bellingham Bay or further south around Chuckanuck. I know some people that have used float tubes in Bellingham Bay, but I was always very leery of the potentially strong tides and winds and never tried it myself. I imagine if you stayed very close to shore and paid close attention to the tide and weather you would probably be fine. Needless to say a life jacket and very warm waders would be a must.


Boulevard Park is one of the largest parks in the city of Bellingham and the entire park runs along Bellingham Bay. Taylor Dock also connects the park with the north end of Fairhaven and can be fished from. This is an extremely popular spot in Bellingham though, so when I fished there I would try and hit in the morning on a weekday. When it is crowded casting with a fly rod is pretty much impossible. Also, Taylor Dock is fairly high, so if you do hook into something large like a Coho it might be pretty hard to land it. I have caught both Coho and Pink Salmon (odd years) here as well as Flounder. I had the best like in the morning during the in coming tide.

Another spot I had great luck at catching Pink Salmon in 2001 was at the Marine Park at the very end of Fairhaven on the south side of Bellingham. This is a much smaller park than Boulevard Park, but it juts right out into Bellingham Bay, so when the Pink Salmon are in during odd years you can often cast to them from shore during high tide. Look for either Pinks rolling on the surface or bait fish frantically breaking the surface. This is usually a good sign either Pinks and sometimes Coho too are feeding in the area. Coho and Pinks both seem to prefer low light conditions rather than direct sunlight, so early or evening high tides are best.

If you prefer fresh water, Lake Padden is a fantastic spot to fly fish for Rainbows, resident Cuttthroat, Kokanee, and Large Mouth Bass. It is perfect for a float tube or pontoon boat. Spring is when Lake Padden really shines in my opinion. Casting dry flies to rising fish, trolling nymphs, Wooley Buggers, and small white streamers have all worked well for me here. Chironomids aren't my favortite way to fly fish, but they work very well under a strike indicator and long tippet as well here. All of these will work in the Fall as well. Generally in the Summer when the lake gets warmer the trout will go deep, but that is a good time to try for Large Mouth.

Whatcom Creek (the mouth in Heritage Maritime Park) is a tough spot to fly fish considering the crowds and aggressive Harbor Seals that will rip salmon right off your rod. But you do have a shot at catching some very large Chum Salmon, Coho, and Pinks in the Fall and early Winter. Steelhead and Sea Run Cutthroat are also possible here. It is pretty rare, but if you can catch it on week day early in the morning on an incoming tide especially after a heavy rain, the Chums will be in there thick.

If there are only a few or no people on the pier you can fly fish from there too, though almost everyone uses a bait caster. You will probably need some one to help you net the fish though since the pier is about ten feet off the water.
There are a few spots on the other side of Whatcom Creek that you cast or wade out from. Again, when it isn't crowded it is possible to fly fish here. Landing a fish here if it isn't crowded is much easier than from the pier.

This video is a very mixed bag and unfortunately doesn't show anyone actually fly fishing the mouth of Whatcom Creek for Chums, but it does give a very good idea of what things there can be like. Including a nasty encounter with one of the salmon stealing harbor seals.

https://www.youtube.com/watch?v=o1PqpnlwNhk
Nooksack River
When it comes to rivers the south fork of the Nooksack is the most popular. Steelhead, Coho, and Chum are all possible in the winter as well as Dolly Varden in the Fall and Winter. In the Spring and Summer it will mostly be small Rainbows in the 6-8 inch range with an occasional bigger Dolly Varden as well.
This video is okay, but it does give you a good idea of what wet wading the South Fork of the Nooksack in the summer is usually like.
https://www.youtube.com/watch?v=fb3vKKbr90Y
These are just a few of the places in Whatcom County that you can fly fish at. If you really want to go all the possbie species of fish in this area you will probably need at least a five through ten weight rod and at least one salt water rod and reel. And it is well worth the time and effort though.