"Simply too young," California AG Bonta slams Facebook, tells Zuckerberg to dump 'Instagram for Kids'
California's Democratic Attorney General Rob Bonta, formerly a state assemblyman representing the East Bay, called on Facebook to abandon its plans to launch a version of Instagram for kids under the age of 13.
"In a letter to Facebook CEO Mark Zuckerberg, a coalition of 43 attorneys general cited research showing that social media can be harmful to the physical, emotional, and mental well-being of children," Bonta's office stated. "For example, an annual survey tracking the activity of 5.4 million children showed Instagram was frequently flagged for suicidal thoughts, depression, and body image concerns. The letter also cites reports of cyberbullying and child predators using Instagram's platform to target children, and notes that Facebook has historically failed to protect the welfare of children on its platforms."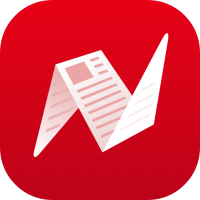 The popular photo-sharing app is currently banned for users under the age of 13. Bonta said even for young users, being on the app can be toxic and detrimental to developing minds.
"Social media can help connect us, but it comes with risks – especially for kids who are ill-equipped to navigate its challenges," Attorney General Bonta said in a statement. "The influence of Facebook and Instagram is hard enough for adults to contend with, we must be extra cautious when encouraging children under 13 to share content online. We don't need a new platform targeted exclusively at children just because Facebook wants to tap a new market. Let's cherish the time that kids can be kids without becoming hooked on social media."
"Young children are not equipped to handle the range of challenges that come with having an Instagram account," the letter to Facebook CEO Mark Zuckerberg from the 44 Attorneys General read. "Children do not have a developed understanding of privacy. Specifically, they may not fully appreciate what content is appropriate for them to share with others, the permanency of content they post on an online platform, and who has access to what they share online. They are also simply too young to navigate the complexities of what they encounter online, including inappropriate content and online relationships where other users, including predators, can cloak their identities using the anonymity of the internet."
In a statement, Facebook outlined what it is doing to keep its youngest users safe.
"To address this challenge, we're developing new artificial intelligence and machine learning technology to help us keep teens safer and apply new age-appropriate features, like those described below," an Instagram blog post read.
That's not good enough for Bonta and the co-signers of the letter.
"Facebook has a record of failing to protect the safety and privacy of children on its platform, despite claims that its products have strict privacy controls," the letter continued. "Reports from 2019 showed that Facebook's Messenger Kids app, intended for kids between the ages of six and 12, contained a significant design flaw that allowed children to circumvent restrictions on online interactions and join group chats with strangers that were not previously approved by the children's parents."
The Attorneys Generals also made a bold claim that Facebook is trying to build a new market for their business.
"It appears that Facebook is not responding to a need, but instead creating one, as this platform appeals primarily to children who otherwise do not or would not have an Instagram account," the letter continued. "In short, an Instagram platform for young children is harmful for myriad reasons. The attorneys general urge Facebook to abandon its plans to launch this new platform."