Photos: Helmet-less ATV driver slams into innocent driver, bashes in windshield in violent wreck
A helmet-less all-terrain vehicle driver suffered major injuries but is lucky to be alive after he slammed into another car and flew off the bike in Antioch Monday evening.
The driver landed on the windshield of the car and bashed the glass in.
Photos of the carnage were released by the Antioch Police Department through their Facebook page.
"Many of you may have seen slow traffic tonight, or weren't able to go down Buchanan Rd. from Contra Loma Blvd. for a time," the Facebook post description read. "The reason for this, was a driver without a helmet on an ATV collided with another motorist as they attempted to turn onto Buchanan Rd. from a side street. As you can see from the damage in the pictures, the collision caused substantial damage and the ATV driver was thrown from his vehicle and was unresponsive when the first officers on the scene arrived. While he did suffer substantial injuries, we are happy to learn that he is expected to survive this incident."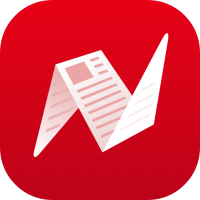 Police said they were inundated with dozens of all-terrain vehicles and dirt bikes that had taken over Antioch city streets. Witnesses saw them zip in and out of traffic in a demonstration of speed.
"Tonight alone, between 3 p.m. to 6 p.m., dispatch received eight separate complaints of ATVs and dirt bikes alike driving recklessly all over the city prior to this collision," Antioch Police stated. "In many of these instances, the riders aren't wearing helmets and flee at high rates of speed if they see officers attempting to stop them. This not only puts other motorists at risk of being injured in a collision but, as illustrated in this post, also puts the riders themselves at risk of significant injury."
The crash shocked local residents, who said they feel bad for the innocent party.
"The fact that innocent people are traumatized by others completely breaking the law is unacceptable," commented Stacey Frost. "This victim now has financial responsibilities that they did not account for, may not have the ability to cover and they won't ever be made whole by this criminal based on the way Contra Costa County courts are. Having flashbacks and PTSD was not what this victim was expecting to get on their way home today. I hope this person gets a bit more legally than just a finger wag."
Antioch Police said riding ATVs on city streets is illegal.
According to the Rosenthal Law Firm in Sacramento, people who drive ATVs must adhere to California motor vehicle laws.
"ATV speed must remain considerate of speed limits and all traffic laws while on roadways," the firm states. "Off roadways, the rider must make judgment calls pertaining to speed, except when within 50 feet of other individuals, campsite, and/or animals. In this case, the required speed limit is 15 mph."
In addition, "ATV riders must not operate their vehicle off-highway in a reckless manner. They must abide by all signage posted in designated areas," according to the Rosenthal Law Firm.
"Incidents like these are sobering reminders that everyone needs to drive with due caution and that all off-road vehicles are illegal on city streets," police stated. "The Antioch Police Department takes public safety seriously, and will continue to enforce all traffic laws in order to keep us all as safe as possible."