Why Garfield Park Conservatory in Indianapolis is Perfect for Self Care
If you are in or around the Indianapolis area and are considering something different to indulge in for self-care, why not consider a trip to the Garfield Park Conservatory in Indianapolis? The Conservatory is located at 2505 Conservatory Drive in Indianapolis, IN in the Garfield Park neighborhood district.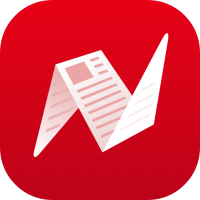 If you are unfamiliar with the Conservatory, here's what you can expect. The Garfield Park Conservatory has a 10,000 square foot tropical Conservatory in addition to a three-acre Sunken Garden. While on the grounds, you can choose to enjoy a self guided tour in the tropical Conservatory, wander aimlessly around the Sunken Garden, or relax in and around the Sunken Garden at some of the seated locations or nestled up on the grass.
Regardless of how you choose to enjoy the grounds, each would be perfect for self-care. Wouldn't you agree?
Indoor Admission at Garfield Park Conservatory
If your idea for self-care is to take in the beautiful sights and aromas of the Conservatory, it is important to know that there is a $2 general admission fee for those wanting to take a self-guided tour through the Conservatory. Admission can be purchased upon arrival at the front desk. Additionally, it is important to remind visitors that they must wear a face covering while visiting the Conservatory. ​Also, keep in mind that pets, food and portrait photography are not allowed in the Conservatory.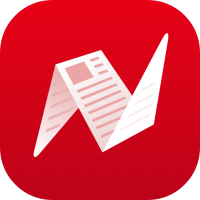 A Note About Photography at Garfield Park Conservatory
Those that are interested in photography at the Garfield Park Conservatory should visit their website, as their photography policy has changed. A photography permit is required for photos. A complete list is available online.
Self Guided Tours
While relaxing and casually walking through your self-guided tour, you'll note that there are hundreds of different plants from the world's tropics that can be found within. According to the Conservatory, it has a rainforest theme with a wide variety of plant species including palms, orchids, ferns, cacao, vanilla, bananas, and coffee. How amazing is that?
In addition to the amazing plant life, there is an adorable Waterfall Pond, as well as interesting information about a few species of reptiles and amphibians.
Programs Available for All Ages
As you relax and enjoy your self-guided tour, it's important to remember that your self-care relaxation doesn't have to end here. The Garfield Park Conservatory offers a wide range of engaging and fun programs for all ages.
For example, in May those who are interested in learning to plant are invited to attend their Gather in the Garden program which is open to all ages.
According to the site, ​those interested can join their naturalist as she leads visitors through planting fruits and vegetables in one of their raised beds. Participants will learn how to sow seeds, transplant plants and will be hands-on in helping to plant one of the raised beds in Blake's Garden. The program is a drop-in program, so no registration required.
Another interesting program, great for self-care and relaxation is the Bird Walk. The Bird Walk is not a drop in program. Those interested, must register.
Participants can join a park naturalist on a walk through the park in search of birds. Whether you've never been on a bird walk before or consider yourself an expert birder, this event is open to all.
It is encouraged that those who are participating, remember to wear comfortable walking shoes and binoculars.
Final Thoughts
With the self-guided tour in the Conservatory, the Sunken Garden, and the various relaxing programs available, you can see that a visit to the Garfield Park COnservatory is perfect for self-care and relaxation.
Lastly, it is nice to know that the Garfield Park is a 128-acre regional city park that was established in the late 19th century and is actually the oldest city park in Indianapolis and is on the National Register of Historic Places.