Mother's Day Teas Resume At the Sharpe House
"Tea time is a chance to slow down, pull back and appreciate our surroundings." - Letitia Baldridge
Last year COVID stopped the celebration of some of Statesville's favorite events, including Saturday teas at The Historic Sharpe House. Those teas resumed this weekend, with Saturday's very special Mother's Day tea.
There were four seatings of tea at 11:00 a.m., 12:30 p.m., 2:00 p.m., and 3:30 p.m., outside in the meadow behind the Sharpe House. Families and friends enjoyed the beautiful atmosphere and the excellent company. Many families had several generations in attendance to celebrate moms and grandmothers.
The dedicated footmen carefully poured the water over the tea leaves and kept water glasses full. They delivered the day's delicacies on three-tiered platters. The menu included chicken salad sandwiches, cucumber sandwiches, radish sandwiches, ham and peas pudding, strawberry drop scones, double vanilla pound cake, sugared brownie bites, chocolate meringues, and fresh fruit. Table accompaniments were homemade lemon curd, Devonshire cream, and Dutch Kettle's Blueberry jam.
"Come, let us have some tea and continue to talk about happy things" - Chaim Potok.
The Western Piedmont Symphony Orchestra provided musical accompaniment, playing a selection of lovely tunes, such as "Somewhere Over the Rainbow". The orchestra's Comeback Concert will be May 15, 2021, at 7:30 p.m. at the J.E. Broyhill Civic Center in Lenoir, NC.
Horse-drawn carriage rides were given to attendees through downtown, to the former Statesville Friends Meeting House, a partner venue for the Historic Sharpe House, and back.
Executive Director of the Historic Sharpe House, Keith Rhyne, hosted a beautiful party reminiscent of a proper British high tea. Rhyne always pays attentions to the details that make for an elegant and enjoyable event. The outdoor setting was not only gorgeous, but most comfortable at this time of the year.
In June there will be no tea, but the Sharpe House will host the Historic Sharpe House's Historic Players in Shakespeare's Romeo and Juliet. The event will be held in the pasture stage behind the house. A buffet dinner will be served before each performance. Tickets for the play and dinner will soon be available at www.eventbrite.com.
The Historic Sharpe House is the former home of Statesville's First Mayor, Colonel Silas Alexander Sharpe.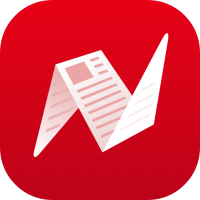 Have you downloaded the News Break app? You can do that here and stay in touch with fun local events and national news from the News Break team and some of your favorite news outlets.