Fly Fishing Banks Lake in Eastern Washington
Outdoors and Recreation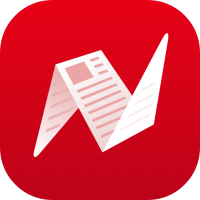 I learned to fly fish when I lived in Northern California. On the California Delta it wasn't uncommon to catch Large Mouth Bass, Crappie, Striped Bass, various species of Catfish, and Shad all on the same day. I like fishing places where multiple species of fish are possible. Banks Lake in Grant County, Washington State, is one of those places.

Along the magic strip of highway that is Route 17, lies the south end of Banks Lake. A massive body of water at 27 miles long and several miles wide, that has Rainbows, Kokanee, Large and Small Mouth Bass, Carp, Crappie, Walleye, Channel Catfish, Yellow Perch, Blue Gil and Burbot and probably a few other species I forgot to mention that may or may not take a fly. The south end of the lake lies just to the other side of the Highway 2 where it meets Highway 17. On the southwest side of the lake there is a dirt road that will give you access to the bank. You can probably launch a floattube or Pontoon boat from here as well.

I have mostly caught Crappie there in the Spring, but Walleye come in close to shore at times and will also take flies. Channel Catfish are also possible.

I've fished on the north end of the lake as too. I had better luck with Rainbows here in the Spring time for some reason. They like white streamers and Wooley Buggers a lot. I caught several that were 12 to 16 inches. Though I also had a strange encounter with some locals who apparently used M-80s as the their primary searching patterns. I assume this is illegal, but judging by the drunken whoops coming from their boat after I heard the explosions I guess they "caught" some fish.

As I mentioned, Banks Lake is pretty huge, so if you have access to a boat I think you can increase your odds of catching fish. The Washington Department of Fish and Wildlife's website has a list of boat launches for Banks Lake as well as a lot more great information about Banks Lake.

Banks Lake is open year around, though in the winter it often freezes over and is popular with ice fisherman. I assumed ice fishing with a fly rod probably wasn't a thing, but then I discovered this somewhat surreal video.

https://www.youtube.com/watch?v=_pP4SgPb4aU

So, I guess if you really love fly fishing and really love ice fishing this is one way to do both. Not sure if it would be worth the effort to drill through the ice or not, but it might be a fun way to catch some fish if you wanted to try it.

Personally, I like Spring time the best on Banks Lake. Depending on the weather and water temperature, I think Spring is the mostly likely chance you will have for one of those amazing multi-species days.

In the Summer, very early in the morning or later in the evening are really the only choices. Eastern Washington has some blistering hot and day summer days and most of the fish are going to be pretty sluggish or down deep in the cooler water anyway.

Fall is a great time on Banks Lake as well. As long as the wind isn't too bad Fall can provide some really great days. I've found this time of the year Wooley Buggers, Streamers, and Leech Patterns are especially effective for Rainbows.

This is a very good video about targeting Small Mouth Bass (a species I've never caught) with flies. It is a very good primer for fly fishing all of Banks Lake too I think, especially if you have a boat.