Get updates delivered to you daily. Free and customizable.
Austin: Lumber and Popularity Drive Home Prices Up
Austin, TX--Austin homeowners are being hit with a double whammy when it comes to purchasing a home. If you're looking to buy a new construction home, you're likely going to face increases in construction costs over the estimate you received due to lumber shortages and rising lumber costs. In case you haven't noticed, there's a nationwide lumber shortage. Lumber is hard to acquire and the cost of lumber is rising quickly.
Combine rising lumber costs with one of the most desirable pockets of real estate in the nation and home prices are going through the roof.
"Keep Austin Weird," the favored city slogan is taking on a whole new meaning. Austin homeowners are thinking this perfect storm driving home prices up is too weird to stomach.
Between climate change, hungry, beetles, and wildfires, lumber is in short supply. The Atlantic reports:
"There are people who say, 'Climate change isn't affecting me,'" Janice Cooke, a forest-industry veteran and biology professor at the University of Alberta, told me. "But they're going to go to the hardware store and say, 'Holy cow, the price of lumber has gone up.'"
When the economy slowed down last spring, sawmills slowed their production too, and there's less lumber to be harvested, but an increase in demand. Dustin Jalbert, a wood-products economist says:
"But then things rebounded very rapidly," he told me. First came the DIY projects: Stuck at home, flush with cash, and with nothing else to do, homeowners embarked on gardening or deck-building projects that they had been putting off. Then, as the pandemic dragged on, demand for private indoor space increased. Many families suddenly needed more from their house than they had ever needed before. "They're working from home, and they have kids working from home, so now they need an extra room or two," Jalbert said.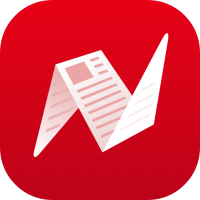 In Austin, the cost of lumber on new construction could go up $16,000 due to lumber alone. The cost of wood flooring and cabinetry is a natural side effect of additional cost increases.
"The lumber purchasers pulled back thinking the market was going to drop based on all of this and in fact with low interest rates and pent-up demand the market increased," said Joe Fowler, President of the Home Builders Association of Greater Austin.
"It really is a perfect storm of disruption in our industry, I've never seen anything like it," said Scott Turner, owner of Riverside Homes. "The global supply chain disruption as a result of COVID is hitting the homebuilding industry at a particularly bad time when demand is at its highest."
The Austin Home Market Report for January 2021 says:
"Central Texas home sales skyrocket 23% in January despite housing inventory nearing zero. High demand for housing has homes selling as soon as they hit the market for about 10-20% above asking. Bidding wars are driving up the price with median home price increasing 19% from last January to $365,000."
Currently, the Austin taxing district is re-adjusting real estate taxes for January 2021 and homeowners feel a pinch of historic increases. In part, the tax amounts are raised by increased home prices. Market value is part of the determination of home values. High demand, considerable increases in building materials, and low inventory, plus no forecast of a market rebalance has Austin homeowners on high alert for huge bills to the taxman.
There's no fix or cap until your home price is locked in the first year after being purchased. Then the taxing entity can increase up to a 10% real estate tax cap annually if no additional increases are assessed. If further improvements are assessed, tax increases can go even higher before the maximum increase cap of 10%.
A tough swallow for Austin residents is the tax bill. And tax bills will only go up for the foreseeable future with no reprieve for homeowners in sight.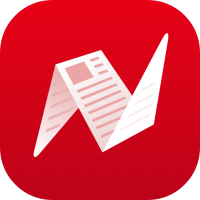 Comments / 0
Add a Comment
Get updates delivered to you daily. Free and customizable.
© 2023 Particle Media.