Pyromaniac sets woman's hair on fire on San Francisco bus. Police seek to track down victim, suspect
San Francisco Police are searching for the woman whose hair was set on fire as she rode a Muni bus through the Tenderloin neighborhood on the afternoon of Sunday, May 2.
Police are also searching for a suspect and two persons of interest seen on bus surveillance footage committing the dangerous act and then fleeing before officers arrived on the scene. Passengers also left the scene before the police got there.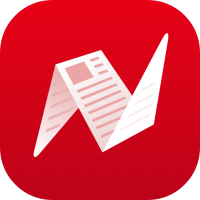 "At approximately 2:25 p.m., San Francisco Police Officers from Tenderloin Police Station responded to McAllister and Leavenworth Streets regarding an incident onboard a 5-Fulton Muni bus," a statement from police read. "Upon arrival, officers met the bus operator who told them that a passenger's hair had been set on fire by an unidentified suspect. The suspect and two acquaintances (persons of interest) exited the bus and were last seen fleeing eastbound on McAllister Street. Other passengers assisted the victim who then left the scene prior to police arrival."
Police have given this case to the department's special investigations detail, which handles high-profile crimes throughout the city.
"The victim was described as a female between 50 and 60 years of age with dark hair and eyeglasses," according to investigators. Police released a photograph of the victim captured by onboard bus surveillance cameras in the hope that she will step forward. She has not been identified.
"The suspect was described as a black male in his teens, last seen wearing a red long sleeve top with colored log on the front, matching red pants, and a black backpack," according to the SFPD. "Investigators determined that the victim and suspect both boarded the coach at McAllister and Laguna Streets. Investigators are asking the victim to come forward and provide a statement."
Muni's 5-Fulton bus line travels from Ocean Beach, along the northern end of Golden Gate Park along Fulton St., through the Western Addition, Tenderloin, and up Market St. to the Salesforce Transit Center.
According to city statistics, there were 4.1 crimes per 100,000 miles traveled on Muni in 2019-2020, a pre-pandemic figure that officials stated "needs improvement."
"Its purpose is to improve security throughout the Muni system by identifying criminal activity and applying data-driven police deployment to high-crime Muni lines, with targeted enforcement where it is most needed," according to the San Francisco Municipal Transportation Agency.
To date in 2021, there were 31 assaults on passengers on the Muni system, according to city figures. There were 19 instances of robberies. The numbers are far lower than those recorded before the pandemic when more people were riding transit and Muni was providing its full network of service.
Here's how the SFMTA is recommending riders stay safe while taking Muni:
"First and foremost, stay safe: Try to remain calm and exit the vehicle if necessary and safe to do so. Never put yourself in danger," it recommends. "Alert authorities and your Muni operator: Call 911 to report the crime as soon as it's safe to do so. Also, alert the Muni operator if he or she doesn't seem to be aware so they can take steps to keep everyone safe. Remember and report helpful details: When reporting an incident, accurate details can make all the difference in enabling police and Muni staff to respond as effectively as possible. When a crime occurs, note details like the time, location, and the Muni vehicle number. If safe, also note a physical description of any suspects. It can also help to – once again, only if safe – discreetly take photos or videos of the incident to provide to police."
Those with information about the incident where the woman's hair was set on fire are asked to contact the SFPD 24-hour Tip Line at 1-415-575-4444 or Text a Tip to TIP411 and begin the text message with SFPD. You may remain anonymous, police said.