Get updates delivered to you daily. Free and customizable.
The Unfinished Viking Mississippi Cruise Ship Will Soon Be on The Move on Louisiana's Intracoastal Waterway
HOUMA, LOUISIANA-- Edison Chouest Offshore (ECO) is currently building the first river cruise ship for Viking Cruises, with an option for eight more ships, according to the Houma Today, the local newspaper where one of ECO's shipyards is located. The paper estimates that will generate eight to 10 years of work for the shipbuilder. The Viking ship has been located at the company's Larose facility, but an employee told News Break the ship would be floated on the canal to the Houma facility as soon as Saturday 05/01 where it would be completed. The distance between the two shipyards is over 17 miles.
Folks outside of the state aren't often aware that Louisiana has an Intracoastal waterway. They tend to associate that more with the luxury condos and fast boats of Florida's Intracoastal.
A boost to local employment
The paper recently stated:
Employment at the shipyard in Houma is now at 250, down from its peak of 1,000. That workforce should increase by 200 over the next two years.
The company is also building ships that are used to build and maintain offshore wind farms in the Northeast, as well as building tugs used in area offshore drilling.
About the ship
Mississippi has been described as a "longboat on steroids." The ships that Viking cruises on European rivers are long, fairly narrow, and flat, with wheelhouses that can be lowered hydraulically to squeeze the ship below bridges.
Renderings of the U.S.-built ship show the 5-story-high ship as somewhat of a blend of the company's longboats and its ocean-going vessels-- with popular features from each. The ship will carry 386 passengers in 193 all-outside staterooms. Its European river ships average 190 passengers and the Viking Ocean ships carry 930 passengers.
According to the company:
"The new state-of-the-art Viking Mississippi is inspired by Viking's award-winning river and ocean ships and will feature clean Scandinavian design, as well as public spaces that are familiar to guests but that have been reimagined for Mississippi River voyages. Purpose-built for the Mississippi and currently under construction in Louisiana, the five-deck ship's cutting-edge design, expansive windows, and comfortable amenities will make it the most modern cruise ship in the region."
Staterooms will range in size from 268 square feet (which is fairly large for a cruise ship cabin) to suites of 1,024 square feet. All staterooms feature a private veranda or French balcony, king-size bed with luxury linens, large flat-screen interactive TV, mini-bar, large glass-enclosed shower, heated bathroom floor (which Viking is famous for), and 24-hour room service.
Similar to Viking's ocean ships, Viking Mississippi will have a glass-backed pool experience aft, allowing guests to take a dip while fully surrounded by their destination. The ship will also feature a full Promenade deck on Deck 1, allowing guests to circle the ship to fully enjoy the surroundings as the ship is underway.
Viking cruise fares include one excursion per port, WiFi onboard, beer and wine with lunch and dinner, specialty dining at no additional charge, and self-service launderettes. The line is famous for its onboard guest lecturers and cultural education.
Other News Break stories you might enjoy:
Atlantic City Offshore Wind Turbines Among the First Set to Begin Generating
Royal Caribbean Finally Able to Begin Construction on $100 Cruise Terminal in Galveston, Boosting Local Economy
30 Galveston Vacation Rental Mistakes (And How to Avoid Them)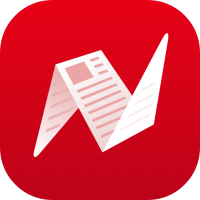 Comments / 0
Add a Comment
Get updates delivered to you daily. Free and customizable.
© 2023 Particle Media.