Get updates delivered to you daily. Free and customizable.
Hawaiian Airlines Now Offering Round-trip Non-stop Flights Between Austin and Honolulu
AUSTIN, TEXAS-- Beginning this month, Hawaiian Airlines is bringing the beaches of Hawaii closer to Austin. For the first time ever, Texans can fly non-stop to the Island of Oahu on the regional carrier. With vaccinations more readily available in Texas, and with strict COVID testing policies in the Aloha State, travel to Hawaii may be one of the safest options for exotic travel this year.
The first outbound flights began on Thursday, April 29. Return flights from Honolulu arrive on Wednesdays. The one flight per week schedule increases to three per week during the summer travel season, May 28 through August 13. Flight HA81 departs Austin on Thursday and Sunday at 10:10 a.m. with a 1:30 p.m. scheduled arrival in Honolulu, allowing guests to check in to their accommodations and begin exploring O'ahu or connect to any of Hawaiian's four Neighbor Island destinations. The flight from Honolulu to Austin, HA82, departs on Wednesday and Saturday at 10 a.m. and arrives at 10:10 p.m.
About the airline
Hawaiian offers complimentary meals in all cabins and has partnered with Hawai'i's top chefs to offer an island-inspired dining experience for guests traveling in its First Class cabin. Flights will be on the 278-seat Airbus A330 aircraft, which feature 18 First Class lie-flat leather seats arranged in a 2-2-2 configuration.. Hawaiian's A330s are also equipped with 68 premium economy seats providing more legroom and enhanced amenities, in addition to 192 Main Cabin seats.
"We're thrilled to be the first carrier to provide nonstop flights between Central Texas and Hawai'i," said Peter Ingram, president and CEO of Hawaiian Airlines, who celebrated the inaugural departure alongside representatives from AUS airport, the City of Austin, Visit Austin, and the Austin Chamber of Commerce. "Both destinations are known for their incredible food, music, and arts scene and we couldn't be more excited to connect these two amazing cities with our convenient, award-winning service."
COVID travel rules for Hawaii
Many travelers may find it surprising that the state of Hawaii still has a mandatory 10-day quarantine program in place for visitors unless you have proof of a negative PCR test. Hawaii's governor has announced future plans to use a vaccine passport but those plans have not been fully laid out yet.
The first step toward a vaccine passport begins in May but only applies to those vaccinated within Hawaii and as it relates to inter-island travel. That will act as a pilot program that would essentially be the first step toward allowing fully vaccinated passengers to come into the state of Hawaii without being subject to quarantine or being required to take a pre-travel test. There's no date set for that, but officials believe it likely to take place in June or July of 2021.
Until there is an official passport program Texans will be required to either quarantine for 10 days on arrival or show proof of the negative test in order to take advantage of the new flights out of Austin. The airline has partnered with local testing facilities to make pre-flight testing easier. Those facilities include Worksite Labs, which offers drive-thru COVID-19 testing near AUS airport, and CareNow Urgent Care, which administers rapid testing at 15 locations in the Greater Austin area.
For additional information about testing before flying to Hawaii from Austin, visit the special webpage set up by the airline.
Guests who obtain a negative test within 72 hours from departure will receive a pre-clear wristband during boarding that allows them to bypass airport screening in Hawai'i. Additional
Other News Break travel stories you might enjoy:
California Ocean Alliance Scientists Heading to Antarctica with Crystal Cruises
You Can Now Book Your Viking Mississippi River Cruise from St. Louis
Royal Caribbean Finally Able to Begin Construction on $100 Cruise Terminal in Galveston, Boosting Local Economy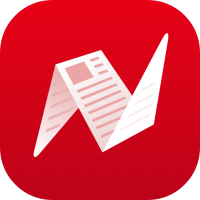 Comments / 0
Add a Comment
Get updates delivered to you daily. Free and customizable.
© 2023 Particle Media.