Trio of arches installed along South Pearl Street to symbolize history of supporting local businesses
(The 1200 Block Arch/Photo courtesy of the South Pearl Street Association)
By Steven Bonifazi
(DENVER, Colo.) Three symbolic arches have been installed along historic South Pearl Street in Denver to show support to local and neighborhood businesses.
South Pearl Street has an extensive history as a destination for shopping, dining and the adored farmer's market and the arches work to distinguish the street's rich and enthusiastic businesses and community.
"This really signifies the demarcation of the street itself," said Katie Bonneau, founder of boncommunication, a Denver-based consultancy practice. "It's not just individual restaurants and businesses, it's a community and over COVID, they realized even more how important it is to support each other. They really showcase the entirety of the street."
(The 1500 Block Arch/Photo courtesy of the South Pearl Street Association)
The inspiration for the arches came in part from photographs of the old Welcome Arch located in Union Station and was made through community effort. The South Pearl Street Association (SPSA) Board originated the idea of the arches, with Aden Holt of One Ton Creative refining and enhancing them and Freeman Signs, a local contractor, installing them.
Funding for the arches came from SPSA coffers through net proceeds of the South Pearl Street Farmers Market as well as additional South Pearl Street festivals and events. All South Pearl Street events, including the Farmers Market returning in May, will now take place under the arches.
"This has been a dream and vision of the South Pearl Street Association and community for many years," said Mark Gill, President of the South Pearl Street Association. "We couldn't be more thrilled to tangibly tie together the North, Central, and South areas of the South Pearl Street District and heighten the area's already-great vibe and sense of place." 
(The 1800 Block Arch/Photo courtesy of the South Pearl Street Association)
The entire street will be closed down on May 4 from 11 a.m. to 1 p.m. to celebrate and debut Denver's newest landmark. There will be a ribbon-cutting taking place outside of Hazel, located at 1581 South Pearl Street, as well as food and drink from Duffeyroll Cafe Bakery, Uno Mas and Sexy Pizza.
COVID-19 restrictions and regulations will be adhered to at the celebration.
For more information regarding South Pearl Street, including their restaurants, boutiques and events, visit www.southpearlstreet.com.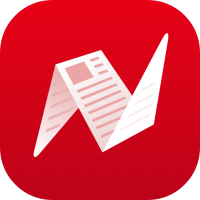 Comments / 0
Add a Comment