How to Find the Best Small Places to Stay in the Texas Hill Country
Photo by Gary Crow
FREDERICKSBURG, TEXAS--
Stop looking in big places
They aren't playing hide-n-seek, but you do have to use a little thought to find the small, out-of-the-way places to stay, anywhere, but especially in the Texas Hill Country. Expedia, Travelocity, and Hotels.com are for big travel. We're looking for small, remember? The kind of place you are looking for probably is not listed on those big sites, but trust me when I tell you that if they are, they are paying through the nose for it. Monthly. And they don't really want you to book your stay through a big site. That costs them money. The fact that you cost them a commission when you could have found them on a search engine is one strike against you before you even walk through their door.
Start with a good old-fashioned search engine
The device you use to search is not important, but the terms you use are. If you search for "hotels in __" you will get traditional hotels and a boat-load of sponsored listings from big directories promoting the nearest big hotels. Narrow the search with specific words like "inns" or "cabins" or "lodges" or whatever lodging type you have your heart set on.
You may have to drill down through several pages looking for real businesses. But the search is worth it. Don't ignore all of the sponsored ads, just the ones that look like directories. If these places run ads, they usually put their actual business name somewhere in the ad, or at least in the domain name.
The directories you should use
If you don't find direct links to a property that suits you, work your way up the food chain of directories, starting small. Local chambers of commerce or tourist boards are a great bet. These are your absolute best resources in many places. In most cases, the lodging taxes you pay help support these organizations, so you might as well use their services.
There's not an app for that
Just like small lodges and inns probably aren't listed in mega-directories, your handy little phone apps aren't likely to find them either. Don't rely solely on phone maps or in-car GPS units to locate the most remote facilities for you.
Don't ask the convenience store clerk
I don't mean to be harsh but think about this for a minute. How likely do you think it is that a clerk in a convenience store or gas station has rented a room at an inn or B&B in their own community? If the town is really tiny, like with one main street, and there is one and only one place to stay, the clerk may have some vague knowledge of their existence. But factor in the variables of size, distance, curvy roads, plus the economic restraints of a clerk's wages, and the odds of getting good intel are not in your favor.
It's usually better to plan ahead when you want to stay in a small establishment, but if you are already in town, ask someone actually in the tourism business. Marinas, tour operators, and visitor centers can usually point you in the right direction. Even competing lodging establishments that don't have exactly what you are looking for might be willing to point you toward their colleagues that do.
Also consider asking a real estate office. As mentioned before, they sometimes manage rentals themselves. But the real key is that in touristy areas, they often have a need for lodging when a property shopper stays overnight. It's in their best interest to know the unique places to stay in the area.
Check everything out in advance
Read reviews. If your destination is a popular one that attracts people from all over the world, even the smallest lodging establishments will have reviews. People tend to gush over dream destinations like Bora Bora, even months after they get home. But keep in mind that it's much harder for tiny businesses in out-of-the-way destinations to get very many reviews. Negatives are often from cranky travelers that can't be pleased.
If it's at all possible, you need visual confirmation of your target. Why you ask? Because business owners exaggerate in the name of marketing. It's way easier to build a great website than to operate a top-notch lodging establishment. Your first stop is Google Earth. Is the place really as close to the beach as they claim? What does the neighborhood look like? If at all possible, do actual reconnaissance. This works best if you are planning a stay somewhere close to home. Take an afternoon drive to check out all of the listings you discovered online.
Here are other News Break stories you might enjoy:
30 Galveston Vacation Rental Mistakes (And How to Avoid Them)
Galveston Leads the Way to the Best Beaches in Texas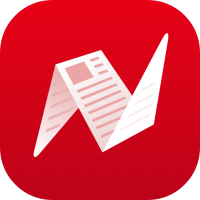 Comments / 0
Add a Comment