Get updates delivered to you daily. Free and customizable.
Jelana's Bake Shop Makes Special Treats For You in Hillsboro: How to Keep A Dream Alive
Jelana Canfield of Jelana's Bake Shop: Photo by Jelana Canfield.
Last year towards summer vacation, a friend introduced me to Jelana Canfield in Hillsboro and her online bakeshop: Jelana's Bake Shop. I was so delighted to order both her famous cinnamon rolls and her special pick-your-own cookies.
My son, husband, and I each created our own special dozen cookies with all of the choices Jelana offers on her website.
It was a fun contest between the three of us for the best flavor. My son won with his combo of traditional sugar cookie dough, white chocolate chips, sprinkles, and more. They were out of this world delicious!
Photo by Jelana Canfield: Custom Cookies by Jelana's Bake Shop in Hillsboro, Oregon.
These treats made our summer vacation sweeter because we could not travel anywhere because of the pandemic.
Recently, I ordered more of her famous cookies for our family and for a friend's birthday. Jelana happily agreed to be interviewed about how her bake shop came about.
I highly recommend trying some treats from Jelana. They are delicious, local, and make a great gift! She is also so personable and a wonderful person to chat with. I love that she has created a business that focuses on delicious flavors and custom cookies.
Photo by Jelana Canfield: Delicious Cinnamon Rolls From Jelana's Bake Shop
Here is my interview with Jelana: (The Interview has been shortened slightly to fit into this article)
When did you start Jelana's Bake Shop?
I started Jelana's Bake Shop on September 4, 2019. I Received licenses on the 3rd, and the website was up on the 4th. But that was as a part-time business, and I didn't have an e-commerce store set up.
It was a simple website with basic info, a price list, photos, and an order form.
On May 7, 2020, due to Covid-19 downsizing, we decided to make some major changes.
We knew we didn't have time to stress this and quickly adapted and decided that evening to go all-in on the bakery.
We used our last checks to upgrade the website to an Estore and much more. On May 20th, we were a full-time online store.
The funny thing is, we had envisioned our family owning a bakery since 2014 when we lived in Hawaii. However, it was going to be when we retired. I guess we retired early.
Photo by Jelana Canfield: Delicious Cookies from Jelana's Bake Shop
What do you love to bake most and why?
I love to bake Cinnamon rolls. It reminds me of my maternal grandmother. They were her signature, and "You Create We Bake" cookies. It is something I invented back in 2014.
Every order makes me remember dreams do come true; especially if it's someone's dream cookie becoming a reality. How awesome is it making another person's unique concept a reality!
Photo by Jelana Canfield: Cookie Dough Choices for Custom Cookies by Jelana's Bake Shop
How did you get started baking?
When I was 8, all I wanted was an Easy-Bake Oven. When I showed my mom the commercial, she said, "there's your easy bake oven." pointing to our oven. I started helping her with sweet potato pies and cakes.
She made amazing pecan pies (both pies handed down from my great-grandmother), coconut cakes (great aunt's recipe), yellow cakes with chocolate frosting, and banana bread.
As an adult, I was not interested in becoming a baker or business owner. I graduated from Mills College with a Theatre Arts degree. I was an actor, dancer, and dramatic writer. I also worked in Sacramento (sold pies on the side), San Francisco, New York, and Los Angeles as a professional in all three areas.
When we moved to Hawaii, I taught dance and worked in restaurants for extra money. I began reconnecting with my love of baking and making cakes and cookies for friends and events. I started bugging the restaurant pastry chefs to show me techniques and shadowing them during slow serving shifts.
When we moved to Hillsboro, I worked for Huber's and would bake for special events, and worked full time at Daily Cafe. It was too hard on my recent hip replacement, so I started my part-time bakery at home.
Photo by Jelana Canfield: Mix in Ingredient Choices for Custom Cookies by Jelana's Bake Shop.
Why do you love what you do?
Because it makes people so happy and it's a career. I can carry a skill I mostly gained from my four mothers that they had to pass on since slavery.
It's a skill that has been passed on through the most horrific conditions possible into a successful business. Plus, I want to return to flavor by making American confection stand out and not just sweetness.
How do you like being a home bakery? Why? What has your experience been?
I love that I can be home with our son during a pandemic. Kitchen rental space is a lower price than a brick-and-mortar. However, it's tricky not to work all day though.
I've had to learn how to apply professional restaurant operations in a domestic kitchen. It is leading me to learn how to adapt our operations in any space. Overall, working from home has been a great experience to prepare me to manage a larger space as an owner.
Where do you see yourself and Jelana's Bake Shop in the future?
In grocery stores across the planet while providing humans everywhere flavored focused treats. I want to keep retail shops in Hillsboro and always provide for the city and community that supports my business and family.
What is the most challenging thing you've done since you started.
Start a business during a pandemic. Being a business owner, you must be constantly ready to revise any aspect of your business that you already invested in.
I just tap into that artist in me and remember there was never a play, film, or dance routine that didn't have multiple changes before opening night.
Here is everything you need to know to order special treats from Jelana's Bake Shop.
You can order baked goods for pick-up or local delivery. She also ships treats all over the U.S.
Jelana's Bake Shop Website:
Hours:
Tuesday-Saturday: 7 am to 2 pm.
Facebook:
https://www.facebook.com/jelanasbakeshop/
Instagram:
https://www.instagram.com/jelanasbakeshop/?hl=en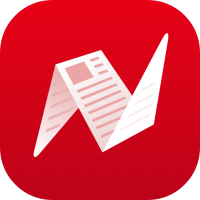 Comments / 0
Add a Comment