Austin Students Forced to Take Vaccine to Go to School
Photo by Artem Podrez from Pexels
AUSTIN-TX: Hard to believe students could be forced to take a vaccine to go to school. The local Independent School District is considering requiring students to receive a COVID vaccine before entering the school building in the upcoming school year.
It has been a long-standing requirement for the state to keep documentation proof that all K-12 students receive minimum vaccinations. Any students who desire to attend public schools and child care facilities that basic vaccinations be received and be kept updated. Vaccines like: Diphtheria, Tetanus, Pertussis, Polio, Measles, Mumps, Rubella, Hepatitis B, Hepatitis A, Varicella, and Meningococcal vaccines as well as their subsequent vaccine installments.
Now schools seek input from parents in the form of information as it begins planning stages for the upcoming school year. The local Independent School District is soliciting information about how it will proceed and providing some parameters of its intentions at this time.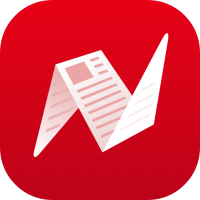 According to the information, because of vaccines rolling out and the increased availability, the school corporation is looking forward to having all students in person for the next school year. Students and parents are likewise looking forward to a day of regular instruction as our school revenue is not fee based, but residential tax based, and there has been no reprieve for taxes during a time of lax educational service.
Furthermore, the Austin Independent School District is looking to extend the option of virtual learning with some caveats:
1. Any student who wishes to attend virtually will be unenrolled from his/her home campus and enrolled in a virtual campus.
2. Any student who does not attend school in-person will not be eligible for extracurricular activities at its home campus. Extracurricular activities will not be available or severely reduced through online offerings.
It's clear the School District wants its students to learn in-person. It's hard to argue with the desire, especially since Governor Gregg Abbott fully opened Texas for business.
But are Austin schools pushing too fast for safety?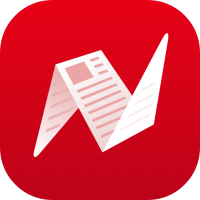 Here's where the situation gets interesting.
Students aren't even eligible to receive the vaccine at this time and there is no information as to when the vaccine will be available to them. Currently, there are three primary vaccines available:
Pfizer-BioNTech COVID-19 Vaccine
Available for immediate and emergency release sounds good in theory, but it's difficult to overlook that people on the ground can't get the fastest released vaccines in history and the targeted segment of the population to receive said vaccines--student aged people--aren't eligible to receive the vaccine at all.
How are we going to get students safely vaccinated by the upcoming school year? And should school be able to make this a requirement?
Since quarantine, I haven't been keeping up with ordinary services like haircuts. Over the last year, I can count the number of haircuts I've received--precisely two. As the state opens up, I decided to treat myself to the luxury of a haircut. Gossip tends to fly while one's bum is in the stylist's chair. The gentleman two chairs over was talking with his stylist about his weekly check-ups. He was a regular client to the stylist as they seemed familiar with one another.
Why people tend to tell strangers personal details about their lives is beyond me. I like to keep my family details private. Just the weather and the news, if you please. This guy was happy to talk about how he gets his blood drawn each week to screen for possible complications because he had received the vaccine. I don't know which vaccine he'd received, but he warned his stylist, who he seemed to genuinely care about, "Don't you get that shot. They rolled it out too fast. I've been paid to keep quiet, as you know."
The best my happy ears could glean is that he agreed to a clinical drug trial and his screening process is ongoing because these vaccines came out so fast that they may not be safe, yet we're conducting experiments by releasing them for broad use.
There's a difference between vaccine hesitancy and vaccine refusal. Many healthcare workers are hesitant to receive the vaccine. Tremellia Hobbs Activity Director at the Brian Center Health & Retirement/Cabarrus nursing home, says:
"I totally trust the science. I love Dr. Fauci," Hobbs said. "My thing is the timing." She continues, "Being able to diagnose, come up with a vaccine and administer it all within the same year just seems a little puzzling," she said. "I would like to see, give it a little more time."
I'm not sure I'm ready to receive this vaccine. And not sure I'd be willing to let someone give it to my kids yet either. My kids have received all of their vaccines on schedule and as suggested by their physicians, but this one is different. It came out more quickly than most other vaccines and we don't know how safe it is. But, people ache for their lives to return to normal and may be willing to accept a vaccine they wouldn't otherwise accept.
Austin schools should not have a basis for inclusion or exclusion based on whether students have received the vaccine. It's an over-reach. People should be able to willingly accept this vaccine as its safety is proven and people become comfortable accepting the vaccine of their free will. Not because they are coerced into receiving a shot.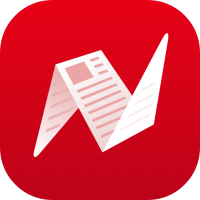 Comments / 0
Add a Comment