Fine Art, Famous Authors, Bargain Books at Friends of the Alameda Free Library
Photo courtesy of the Alameda Free Library
Long before the pandemic, Alamedan Kathleen Kearney enjoyed attending art events hosted by Friends of the Alameda Free Library (FAL). When the library closed due to COVID, she didn't think she'd like to attend online.
"Pretty quickly, however, I started liking it almost better," she says, laughing. "I don't have to drive. I can relax at home in my comfortable chair, and I enjoy a good dinner and glass of wine while viewing great programs."
If you want a local go-to resource for upping your intelligence, appreciating art, and armchair traveling, FAL offers opportunities to:
Appreciate fine art through free virtual museum tours and docent talks
Buy bargain books
Meet famous and emerging authors
Art Talks and Virtual Museum Tours
Take a scan of FAL's event listings, and you'll see they offer free virtual tours of famous museums such as the Walmart-sponsored Crystal Bridges Museum of American Art in Arkansas. It is well-known not only for its art collection but also for its architectural beauty.
Photo at Crystal Bridges Art Museum by Mick Haupt/Unsplash
The tour may inspire you to make a real journey to the museum as traveling reopens. But even if you don't go, you receive cultural enrichment.
Alamedan Paula Biwer attended FAL's recent tour of the Musee D'Orsay in Paris. "I loved getting to revisit a museum I had seen in person 40 years ago.
"I am impressed with FAL's curators. They offer great explanations and contextualization of influences between generations of artists. When I attend one of their presentations, I leave energized and enthused. Often I'm inspired to do more research on my own."
Photo at the Musee D'Orsay by Sophie Louisnard/Unsplash
FAL also hosts docents from the Fine Arts Museums of San Francisco who lead explorations of a variety of artists.
Kathleen Kearney especially appreciated the recent "Hidden in Plain Sight" presentation about African American art. "It was disturbing to learn how little African American art has traditionally been purchased for museums, simply because the artists were black."
"And yet, we learned that most African American fine art is like anyone's fine art. The docent showed works by African American artists side-by-side with works by famous artists like Vincent Van Gogh and James Tissot. She asked the audience to identify which was which. We couldn't tell the difference. That was a revelation."
Coming up in April is a "Toast to Wayne Thiebaud," who recently celebrated his 100th birthday. Thiebaud is fascinated by commonplace scenes, objects, and circumstances, transforming the ordinary into the extraordinary. Favorite docent, Marsha Holm, will lead the presentation.
Karen Butter, FAL president, reports that both the museum tours and art docent talks are enormously popular, attracting attendees worldwide. One docent talk about Frieda Kahlo, for instance, had over 800 registrations.
Bargain Books
In the past, FAL held in-person book sales twice per year to raise funds. Due to the pandemic, FAL now offers used books online. This resource was a life-saver for my father this past year.
Once the pandemic struck, my 95-year-old dad was severely limited in what he could do, where he could go, and whom he could meet. His senior apartment shut down their dining room, social activities, and gym. What could he do?
Read. He could read books that took him on new adventures and allowed him to relive his glory days as a sailor during World War 2.
Photo by Andrea Piacquadio/Pexels
I ordered great used books from FAL's website for $2 to $5 each. Volunteers on bicycles delivered them to my home in Alameda, and I dropped them off to my father. Those books preserved his sanity through the long months of isolation.
You can buy used books from their website anytime. Proceeds support the library and its programs.
Meet Your New Favorite Author
When the pandemic struck and Zoom meetings became ubiquitous, FAL saw an opportunity to invite famous and emerging authors from around the world to discuss their works.
In early March, for instance, Jung Chang, author of the international best-seller, Wild Swans, participated in an online talk from her home in London.
Alameda piano teacher, Ronnie Blumenthal, was an early participant in the author talks who loved Chang's discussion.
"It is so enlightening and exciting to see authors in person and hear their stories. Sometimes you have a fixed idea of what they'll be like based on their book and the blurb on the back cover. When you hear them talk, they come fully alive."
Alameda dance instructor, Carol Kueffer Moore, echoed this sentiment. "I love the immediacy of being able to see the authors live, to gauge how they feel through their expressions, and see a personal side. The authors have addressed all the questions I've submitted (through the chat feature).
"I especially loved meeting author Elsa Hart. She was every bit as young, alive, and magical as her books. She writes historical fiction mysteries. Reading a mystery when you're stuck in the house is liberating."
In April, FAL features mystery writers Susan Cox, author of The Man in the Microwave Oven, and Deepa Anappara, whose debut novel Djinn Patrol on the Purple Line has been nominated by The Mystery Writers of America for the Edgar Award as the Best Novel of 2020.
Cover of Djinn Patrol on the Purple Line by Deepa Anappara
FAL also enjoys featuring local writers such as Robin Sloan, of Oakland who spoke in February. His novel, Sourdough, is set in both San Francisco and Alameda. Karen Butter says, "It is really fun to hear local authors use local settings in their books."
Out of Crisis, Opportunity
Carol Kueffer Moore says she misses getting to visit the library in person, but she hopes virtual programs continue after the library reopens. "I love that FAL now attracts authors from around the world to do talks. Also, I appreciate how these programs are accessible to people who can't come in person or who are of limited means."
Ronnie Blumenthal agrees. "I sent one link to a friend in Hawaii because the author was one of his favorites. After reviewing FAL's offerings, he got excited about a book by another author and came to that talk, too."
Paula Biwer adds, "The Alameda Library plays an important role in community life. I feel a duty to support these kinds of cultural institutions so we have a humane world to live in. Especially as the days run together, it is so valuable to step out of reality into a different experience and tap into the imagination."
Photo by Josh Hild/Pexels
Through FAL's programs, you can expose yourself to new ideas, soak in beauty, and engage in stimulating discourse, all from the comfort of home. Check their website to review upcoming opportunities.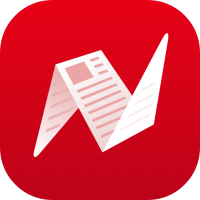 Reference