It's Not Easy Parenting Teenagers and Young Adults
Why do kids struggle to understand their parents so much (and vice versa)
Photo by Ángel López on Unsplash
The accepted wisdom as a writer seems to be to stick with what you know. If you remain congruent with your values, experiences and interests, and write about things for which you are genuinely passionate, then the results will be positive and your work well received.
I guess that's why one of my most often addressed subjects is parenting. My role as a parent is that which I place most highly in my life in terms of its importance. It's simultaneously the greatest source of reward, and challenge in my life.
Parenting is a constant ebb and flow of easy times and harder times, just like life. The current phase I'm going through as a parent (my youngest daughter is 16 and my eldest will soon be 20 — a fully-fledged adult)can be at times both the most rewarding, and the most testing I've faced so far. I've co-parented my daughters for alternate weeks with their mother who I divorced when the girls were 5 and 2. It's been a long journey.
I'm constantly seeking a balance between guiding them, helping them while trying to ensure they don't feel smothered and letting them find their own way and express themselves in life.
It's hard. Certainly not as hard as I can imagine it is for them and their contemporaries having to find their way in the world today, but hard nonetheless.
To profess that you have the answers as a parent is like claiming to have the power of alchemy, to create gold as if by magic. No matter how much you may feel like you have it all figured out in a given moment, sooner or later something will happen that throws everything into doubt and chaos again.
I share my experiences as a parent in the hope that others may benefit from the lessons I've learned. Perhaps something I've gone through may assist someone else facing something similar?
Through this piece, I'm hoping that others in a similar position as my kids, teenagers and young adults, may understand a little better the motives behind what their parents do and say.
My eldest daughter is now at university which means that during my parenting weeks, it's just me and my 17-year-old together. We frequently end up clashing for no logical reason.
Disagreements typically begin with her getting annoyed by things that I do and say. The intent behind my words and my actions seems to get lost in translation and one or other of us then ends up feeling hard-done-by and demoralised; certainly that's how it affects me, anyway.
I don't know if this is an inherent feature of the dynamic between us as forty-something father and his teenage daughters, or if I'm just really bad at putting my point across. Maybe they're really bad at taking things at face value?
Why can't I get them to understand that...
Either way, it seems the occasional difficulties could be avoided if they could only understand me better.
I want them to understand that I'm trying to support them as they approach adulthood and independence. I'm attempting to guide them toward the right path without stifling their freedom to explore, express themselves or to find their own ways of functioning in life.
I'm trying to grant them freedom and independence while also ensuring they feel safe, supported and that I'm there for them if they need me.
I want them to view the world optimistically, with excitement and a sense of possibility, while still being pragmatic and realistic.
I want them to be open, friendly and curious without being complacent about the inherent risks and dangers that exist in the outside world.
I'm trying to encourage them to pursue their interests, to identify, nurture and explore their gifts without being a pushy-parent.
I'd like them to adopt a sense of personal accountability, without becoming burdened by the weight of responsibility too early in life.
When I encourage them to tidy their rooms, to be organised and to look after their possessions it's not merely to accommodate my desire for neatness. It's also so that they learn the importance and necessity of doing the basics well and keeping their house in order so that they can thrive in daily life when I'm not there to pick up after them.
I lecture them on saving money and evangelise about the futility of buying 'stuff' in the pursuit of pleasure because I've learned the hard way that spending recklessly leads to stress and unhappiness. Savings and financial stability are two foundations that can lead to a sense of peace — something I'm desperate for them to enjoy.
When I cook a meal for them, fold their laundry or bring a snack to them while they're studying, I'm not doing it out of a sense of servitude or because they should take such things for granted. I'm trying to support them and to set an example of the impacts that a few minor acts of kindness can make in our lives. They might then do the same for someone else someday. I suppose I'm also driven selfishly by wanting to ensure they remember the little things I've always done for them, since I feel bonded to them by such traditions.
I show up to watch them at orchestra concerts, football matches and sports coaching sessions because I know the opportunities to do so are limited, and it makes me proud to be there. I'm not trying to win brownie points or to crowd them, but I know that such opportunities will cease in the near future and want to make the most of them.
When I say no to a request that they've made of me, it's borne out of a desire to protect them in some way. Whether I'm guarding their safety, their attention or trying to prevent them from making an error of judgment my motives are about protecting them, not out of an ingrained or reflexive desire to say 'NO' at every opportunity.
Like all parents, no matter what age their kids are from cradle to adulthood, I'm merely trying to do my best by my kids. I don't have all the answers any more than anyone else does. I suspect that many other parents understand this.
I wonder how many older kids really understand this about their own parents and the motives behind what they do?
It's a massive honour to believe that anyone may find value in my writing about parenting, but it doesn't make me any more convinced of my indomitability in the role. I suspect that throughout my life I'll always be plagued by a sense that I'm fumbling along, trying to find the best way.
I don't consider that a failing though. I hope it's a sign that I'm always trying to do better, to achieve a better balance for me and for my kids no matter what age they are.
For that reason I will continue to embrace the struggle, and continue to share my experiences.
Follow me to see more articles like this.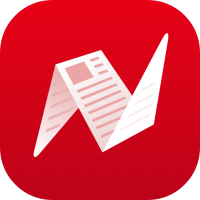 ...
Comments / 0
Add a Comment
YOU MAY ALSO LIKE
Most Popular