'Suitcase Killer' Heather Mack Who Says She Doesn't Regret Killing Mother to Be Released From Prison in 2021
Heather Mack grew up in an extremely privileged household to millionaire parents, famed composer James L. Mack and his wife, Sheila von Wiese-Mack. As an only child, Heather could get anything she wanted, including extravagant family vacations around the world. It was on one of these luxurious trips that Heather would ultimately kill her own mother, and abandon her body in the back of a taxi in a suitcase.
Heather's relationship with Sheila was a strained one and she considered herself a 'daddy's girl.' Needless to say, Heather's world came crashing down when James, who was diagnosed with colon cancer, died from a pulmonary embolism on August 6, 2006, while on a family vacation in Greece. Heather did not handle the passing of her father well, and her already-volatile relationship with her mother turned even more tumultuous.
Police records show authorities attended the Mack home 86 times between 2004 and 2013 for assault on Sheila by her daughter. It was Heather's boyfriend, Tommy Schaefer, who was at the center of frequent violent fights with her mother. Sheila had an intense dislike for Tommy, she thought he was toxic and a bad influence on her daughter. Despite Sheila's requests, Heather continued seeing Tommy and her relationship with her mother grew more and more distant.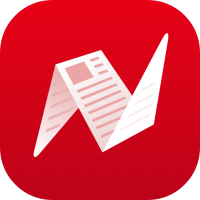 In an effort to re-strengthen their bond, Sheila took her 18-year-old daughter on a luxurious $10,000 per person vacation to St. Regis Resort in Bali, Indonesia. At first, the mother-daughter trip was going well and Sheila believed she was finally getting through to Heather, but soon, things took a turn for the worse. In an email from Sheila to a friend sent on August 8, 2014, she wrote she was scared of her daughter, "I am more frightened than ever. I will keep in touch." Sheila's body was found in a suitcase only four days later.
On August 12, 2014, Sheila and Heather got into another heated argument about Tommy in the hotel room. It was then Heather dropped the bomb — she was pregnant with Tommy's child. That wasn't all — Tommy was in Bali. Heather had purchased him a $12,000 flight ticket using her mother's credit card. Sheila was livid. Not only had Tommy impregnated her daughter, but he had also interrupted their mother-daughter vacation, and on her dime.
During the argument, Heather and Tommy were texting back-and-forth plotting how to kill Sheila. Tommy asked, "Can't you just hit her with a big-ass pole?" Heather responded, "Can't you?" Hotel surveillance cameras showed Tommy entering Sheila and Heather's hotel room with a metal bowl concealed underneath his t-shirt.
The couple later claimed Sheila responded to the pregnancy news by chasing Heather around the hotel room with a knife threatening to kill the baby, calling her demeaning names such as a 'slut' and a 'whore' and demanding she gets an abortion. It was when Tommy stepped in that Sheila allegedly called him a racial slur (the N-word).
When Tommy told Sheila her late husband was an "N-word too" according to him, she responded, "Yes, but a rich one." It was then Tommy flew into a rage and hit Sheila over the head with the metal bowl multiple times. Sheila eventually asphyxiated on her own blood.
The couple then wrapped Sheila's body in duct tape, put her into a suitcase accordion style and checked out of the hotel. A bellboy later stated they refused to let him handle their luggage, claiming it was 'fragile.' Once inside a taxi, the driver noticed blood seeping out of the suitcase. When he confronted the pair, they fled, leaving the suitcase behind. The authorities were notified and arrested Heather and Tommy at another nearby hotel.
The couple claimed an armed gang had abducted all three of them and had murdered Sheila, however, text messages between Heather and Tommy proved the pair had been plotting Sheila's death for months. Messages showed Heather offered Tommy $50,000 to do the deed. Heather later told the authorities Tommy killed Sheila while she hid in the bathroom.
Heather and Tommy narrowly escaped the death penalty which would have resulted in their deaths by firing squad. An Indonesian court found both Heather and Tommy guilty of murder. Heather was sentenced to 10 years in a Balinese prison, while Tommy received 18.
Heather gave birth in prison and was allowed to raise her daughter in the cell up until she was two years old. She was then put into the custody of Heather's friend, an Australian woman living in Bali.
Balinese prosecutor's argued Heather and Tommy killed Sheila to gain her 1.56 million inheritance. However, in 2017, Heather uploaded several videos from prison to YouTube confessing to her mother's murder, stating her true motive was revenge. Heather blamed her mother for her father's death more than a decade earlier, "I wanted to kill her in a hotel room because she had killed my father in a hotel room." She stated she did not regret killing her mother.
Heather said Tommy was innocent, that she had killed her mother by herself and had threatened to tell the authorities he had murdered Sheila if he didn't help her get rid of the body, "I trapped him here and that is what I regret. I regret being selfish. I regret trapping an innocent person into this because it was my battle, my mother, it was my father."
Heather is scheduled to be released from prison in late 2021, four years early. She has stated she will remain in Bali with her daughter because it is much 'safer' than her hometown, Chicago.
Sources: True Crime Daily, NY Daily News, Patch, Chicago Sun-Times, YouTube, Daily Mail UK
Originally published on Medium by the author. All Rights Reserved.