Get updates delivered to you daily. Free and customizable.
Texas, Idaho, New Mexico, & more USA states being transformed into world-class wine regions
No, Napa isn't on the list. Your neighborhood may be, though.
If you're looking for a reason to love your neighborhood just a little more than usual, good news -- it may be one of the best wine-producing regions in the United States, and may even hold esteem with international wine lovers.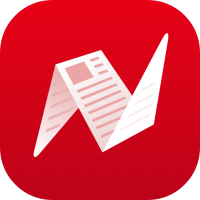 The list, in no particular order, will probably surprise you. So buckle up, grab a tasting glass, or plan a weekend trip to one of these exciting domestic wine regions.
Idaho
We know, we know. Idaho is better known for its spuds than its vines, but this forgotten panhandle state actually produces some of the best wines in the country. Believe it or not, Boise is big when it comes to mouth-watering wines.
The state boasts 65 wineries, well over a thousand planted wine-producing acres, and a world-famous reputation for red varietals including Syrah and Merlot, as well as ever-popular white favorites like Chardonnay and Riesling. Idaho spurned over $200 million USD in wine sales in 2020 alone, proving that the state has what it takes to get a seat at the wine bar.
Idaho Wine Commission
The state's dozen or more microclimates help an array of grapes succeed in the land's fertile soil, but Boise in particular sits at roughly the same latitude as the Spain and Portugal's best-known wine regions, making it a surprisingly good choice for familiar European names.
New Mexico
You never saw this one coming, did you? Even New Mexicans themselves are often surprised to learn their state offers some of the most delicious wine in the country -- and that's saying a lot for a state that many Americans don't even recognize as one of the continental 48. "The history of wine in New Mexico is over 390 years old and is as rich and complicated as its colorful landscape," explains Doug Diefenthaler, a co-founder of Vara Winery & Distillery, an Albuquerque-based winemaker. "The flavors of this ancient history plays out in the wine produced here from robust reds to crisp whites."
Vara Wines
"In 1629, 140 years before the first Missions of California were established and planted, a Franciscan friar named García de Zúñiga and a Capuchín monk named Antonio de Arteaga planted the first European wine grapes, vitus vinifera, in what is now the United States. The cuttings brought to the new world were planted at a pueblo in the Rio Grande Valley of the province of Nuevo México. This variety known as Listán Prieto or the present-day Mission grape, has been continuously grown and is still harvested in New Mexico today," he says of this lesser-known American treasure.
Aside from the heirloom cuttings, the land, soil, and climate of New Mexico provide uniquely nourishing elements to specific types of grapes. "We have an arid sunny climate with four seasons, and a very high elevation which presents desirable conditions for a long growing season and full ripening due to potential 30 to 40 degree temperature swings between night and day."
VIÑA CARDINAL available here.
And if you're looking for a local New Mexican wine to try, this winemaker has an exciting, unsual offering that's a perfect conversation-starter. "VIÑA CARDINAL is Vara's tribute to the heritage of the first vinifera winemaking in the USA," he says. "It's made entirely from New Mexico-grown heirloom Listán Prieto grapes, the wine was pressed and fermented off skins. Prior to finishing completely dry, we stopped the fermentation by fortifying with our grape spirits (brandy) to 17% alcohol by volume. The result is pale pink, slightly off-dry, light and lovely fortified aperitif wine."
Oregon
"The Willamette Valley, sort of the cultural epicenter of the Oregon wine industry, is best known for pinot noir," says Jerry D. Murray, the owner and winemaker at Project M Wines, a McMinnville, Oregon-based company. The region is also known for life-affirming pinot blancs, rieslings, and Chardonnay -- similar to the somewhat-nearby Idaho grapes mentioned earlier. The difference, however, is a closer proximity to the Pacific. "These grapes thrive on warm sights in the cool maritime climate. Climates like these are relatively rare. There is also a diversity of terrain and geology which greats the opportunity for diversity in wine character and style. This is what makes a region exciting, the exploration of nuances related to vineyard site."
Photo by Terry Vlisidis on Unsplash
There are, of course, European equivalents to Oregon-produced wines, but the charm and excitement of buying and supporting either incredibly local food or fully American is catching on, and it's a trend Oregon winemakers are on board with. "We reject comparisons to outside regions," says Jerry. "We measure what we do by an internal yardstick. We don't make burgundian and germanic wines. We make Willamette Valley wines. We are in the business of originality and creation not imitation or impersonation."
Project M 2017 Personify Pinot Noir
The Willamette Valley is home to 877 vineyards and 676 vineyards as of 2020, impressive figures for a relatively small, lesser-known wine wine-producing region, and known for impressive displays of local hospitality. If you're not quite local, that's okay -- Project M and other local wineries will ship their best-sellers like this 2017 Pinot Noir.
Texas
Everything is bigger in Texas -- even the wine scene. "Texas is an up-and-coming wine region that continues to make outstanding wines well-suited for its cuisine and terroir," details Denise Clarke, a certified wine educator, and director of Texas Fine Wine, a group of five wineries in Texas making high quality wines in the Lone Star State. "There is something for everyone, from sparkling pet-nats, crisp whites and bright rosé wines for our hot summer days to our big and bold reds that pair with everything from barbecue to Tex-Mex and steaks."
If you're wondering where, oh wear, this Texas red and white gold is, don't assume it's next to the black gold industry in Houston. "The majority of our grapes are grown in the Texas High Plains AVA with elevations that are similar to Mendoza in Argentina, Mt. Etna in Sicily, and Ribera del Duero in Spain," she says of the surprisingly fertile terroir. The High Plains aren't the only wine game in the state, though, with Texas Hill Country boasting a long list of top wineries as well. "The area is within a couple-hours drive from Austin, San Antonio, Dallas and Houston. There is a fabulous wine country in most peoples' backyards in Texas."
Photo by Big Dodzy on Unsplash
Expect bright, cheery grenache, syrah, cinsault and other Southern Rhone of France grapes to come out of patriotic Texas soil, as well as favored treasures from Spain, Italy, and even Portugal.
"Texas is producing really exceptional wines that stand up to its international counterparts. This is evident from the double golds and golds won by Texas wines in international wine competitions such as San Francisco International, San Francisco Chronicle, Finger Lakes and Jefferson Cup. One of our biggest challenges is that while Texas makes beautiful Chardonnay and Cabernet Sauvignon, many of our most popular wines here are made from grapes that many people are not familiar with, so it takes a little education to encourage people to try something new."
That challenge, however, is an impressive opportunity for locals and a broader spectrum of Americans to reach beyond their typical pours and find new, foreign-feeling grapes -- something more than welcome in the age of social distance and limited travel.
Should I have added another great, local American wine region to this list? Feel free to comment here or reach out to me on social media at @brycegruber.
Comments / 0
Add a Comment
YOU MAY ALSO LIKE
Local Oregon State
Most Popular
Get updates delivered to you daily. Free and customizable.