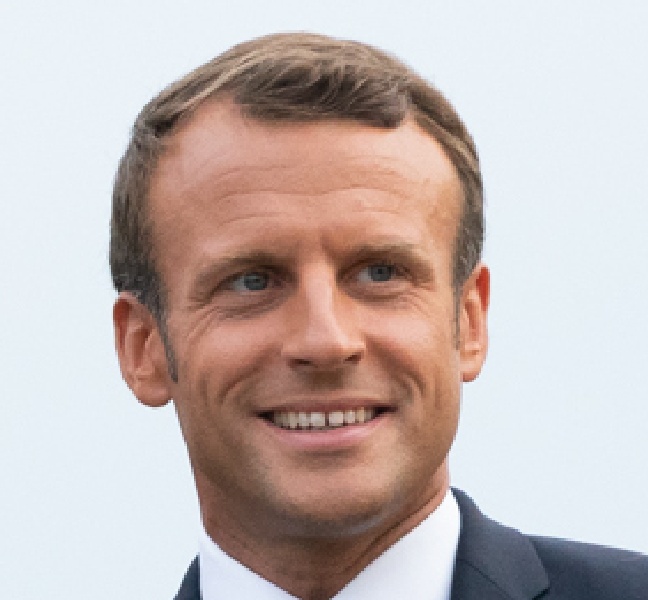 Emmanuel Macron
Emmanuel Macron is a politician and has been serving as the president of France since 14 May 2017. Prior to running for the presidency, he had served as the minister of economy, industry and digital affairs under Prime Minister Manuel Valls from 2014 to 2016. Formerly an investment banker, he joined politics in 2006 as a member of the 'Socialist Party' (PS). A charismatic and astute personality, he rose rapidly in his political career and served as deputy secretary-general under François Hollande's first government in 2012 before proceeding to hold other significant positions in the Valls government. Born into a well-educated middle-class family, Macron studied philosophy at the 'University of Paris-Ouest Nanterre La Défense' before training for a senior civil service career at the 'École nationale d'administration' (ENA). Following a stint as an inspector of finances in the 'French Ministry of Economy,' he worked as an investment banker at 'Rothschild & Cie Banque.' Entering politics in 2006, he soon caught the attention of Francois Hollande who took the young man as his protégé and groomed him for political greatness. In 2016, Macron founded 'En Marche!,' an independent political party, and declared his candidacy for the French presidential election 2017. He won the presidential election on 7 May 2017 and assumed office as the president of France on 14 May 2017. Aged 39, Macron became the youngest person to ever be elected as president of France. Macron's unconventional personal life has also attracted media attention; he is married to Brigitte Trogneux, a lady 24 years his senior. Trogneux was his drama teacher in high school.
Expand
Birth Place
Amiens, France
Also Known As
Emmanuel Jean-Michel Frédéric Macron
Education
École Nationale d'Administration, Sciences Po, Lycée Henri-IV, Paris Nanterre University, École Nationale d'Administration
Political Ideology
La_République_En_Marche
Mother
Françoise Macron-Nogues
Spouse(s)
Brigitte Trogneux (m. 2007)
Siblings
Estelle Macron, Laurent Macron
Expand
Macron lost his parliamentary majority during legislative elections on June 19—a major setback.