The Atlanta Braves had high hopes for Travis d'Arnaud coming into the season. In the shortened season, d'Arnaud batted a robust .321/.386/.533 giving him a wRC+ of 144 (44% above league average). Unfortunately, he has been limited to only 23 games this year due to injury. There is a light at the end of the tunnel, but it is still weak.
Shooting for an August return
d'Arnaud underwent thumb surgery in early May to repair a torn ligament in his left thumb. As a right-handed catcher, he catches with his left. When handling 100 mph fastball and sliders that break a foot in the blink of an eye, he needs a fully healed thumb to withstand the forces it will experience. The thumb is vital in gripping and handling a bat as well.
The good news for Atlanta is d'Arnaud is on track with his recovery. The bad news is August is still the goal.
Rehabbing a surgically repaired ligament takes time. After the repair, the ligament is still fragile and cannot withstand strain. d'Arnaud was likely immobilized for six weeks following the surgery, meaning he is just now starting active movement and resisted activity. After immobilization, muscle atrophy and the region weakens. He needs to first recover lost muscle before he can regain game-level strength.
As his physical therapy progresses, d'Arnaud needs to perform baseball-specific activities, including a minor league rehab assignment. Getting into game shape will take a couple of weeks. He needs to build up his tolerance to catching pitches and swinging a baseball bat.
Even when he returns to games, expect him to take off days more frequently than pre-injury. He may even play shorter games.
In his absence, Atlanta has relied upon rookie William Contrares. He has batted a fair .227/.306/.437 in 134 plate appearances, but he is buried in the latter half of the lineup. Instead of bolstering the lineup, as d'Arnaud did last year, Contrares is more of a net neutral bat. He doesn't hurt you but he won't win any games either.
After finishing a single game shy of a World Series berth last year, the Braves have high hopes this year. d'Arnaud doesn't influence the lineup like Acuna and Freeman do, but he is still a big part of this team. The Braves are eager to get him back.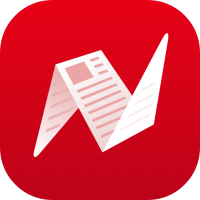 This is original content from NewsBreak's Creator Program. Join today to publish and share your own content.