Does anyone love Italian food? Are you a fan of all Italian food or just a specific region's food? Is Italian food only about pizza and spaghetti when you think about it? Or, is it the fresh seafood, the homemade pasta or ravioli, and the bruschetta? 
No matter your preference for Italian food, I have a list of 5 Italian restaurants that will make your mouth water.
1. Melfi's, South Carolina
Melfi's revamps classic Italian dishes with bright, unexpected ingredients. Slices of doughy bread topped with avocado and pistachio add flavor to bruschetta, and handmade pasta bursts with flavor. Also worth a try are Melfi's crisp Roman-style pizzas - the kitchen's version of Margherita is addictive thanks to a creamy, homemade stracciatella cheese. 
Location: 721 King St., Charleston, SC 29403
Website: https://eatatmelfis.com/
Phone: (843) 513-0307
Store Hours: Mon - Sun 5pm - Close
2. Jianna, South Carolina
Jianna's is located on the second floor with a view of Main St. and Falls Park, is one of the most visually stunning restaurants in town. Even before you reach the hostess stand, you are greeted by a young pasta chef extruding and nesting fresh pasta, an unmistakable indication that everything is made fresh in-house. Although spaghetti and rigatoni are classic Italian dishes, some might argue that oysters are the show's real star. You can choose between East Coast and West Coast oysters, which are delivered fresh from all over the country and served with Jianna hot sauce or Moscato Mignonette, both made in Jianna's kitchen.
Location: 600 S Main St #2, Greenville, SC 29601
Website: https://jiannagreenville.com/menu/
Phone: 864-720-2200
Store Hours: Tues-Sun 5-9 pm
3. Olive Garden Italian Restaurant, South Carolina
With over 850 locations nationwide, Olive Garden is a leading chain of Italian restaurants. They serve pasta, appetizers, freshly baked breadsticks, a classic garden salad, homemade soups, sauces, and desserts. The restaurant offers a warm and welcoming dining experience as well as Italian hospitality. Every day, they make fresh Alfredo sauce from scratch. For just $18.79, you can enjoy the Tour of Italy, which includes Chicken Parmigiana, Lasagna Classico, and their signature Fettuccine Alfredo. They offer a kid's menu with delightful dishes. Most of the words are just $5.99. Gluten-free menu, catering services also available.
Location: 274 Harbison Boulevard, Columbia, SC 29212
Website: https://www.olivegarden.com
Phone: (803) 732-0471
Store Hours: Sun-Thu 11am-10pm / Fri-Sat 11am-11pm
4. The Obstinate Daughter, South Carolina
The Obstinate Daughter offers a menu full of seafood, handmade pasta, and wood-fired pizzas. Melt-in-your-mouth short rib gnocchi and lamb sausage orecchiette with pistachio-mint pesto are among the diverse pasta options. Pizzas are topped with anything, and everything — the Funky Baller features meatball, kimchi collard flower, scallion, mozzarella, and parmesan. Indoor and outdoor dining, as well as takeout
Location: 2063 Middle St., Sullivan's Island, SC 29482
Website: https://theobstinatedaughter.com/
Phone: (843) 416-5020
Store Hours: Daily 11am-10pm 
5. Alodia's Cucina Italiana, South Carolina
Alodia's Cucina Italiana is an intimate restaurant run by a family of Italian immigrants. Adam Huneau's authentic Italian cuisine is composed of methods that he has drawn from his family's cookbook. Adam strives to make his establishments as welcoming and warm as his own family's pantry. Alodia's latest neighborhood in Lexington is guaranteed to maintain the excellence for which Alodia's culture is known. You are invited to join the restaurant family and team for authentic Italian cuisine that surprises the taste buds and warms the soul. Their fresh appetizers and handmade pasta are the foundation of the menu that made generations together. If you want to keep any celebration in this community, their catering team will satisfy your chances professionally. 
Location: 2736 North Lake Drive, Columbia, SC 29212
Website: https://alodias.com/
Phone: (803) 764-0275
Store Hours: Mon/Thurs 4pm – 10pm / Fri 4pm – 11pm / Sat 4pm – 10:30pm / Sun 5pm – 9pm
What can you say about these Italian restaurants in South Carolina? Let us know your thoughts in the comment section below!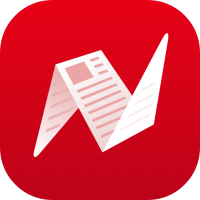 This is original content from NewsBreak's Creator Program. Join today to publish and share your own content.