Are you a fan of Italian food? Grassmere's legendary Mama Mia serves hearty dishes made with robust red sauce like lasagna, spaghetti, and meatballs. You'll want to bring your wine for dinner when you visit. Imagine you would like something a little more adventurous and refined like house-cured salami and gremolata bread gnocchi at City House in Germantown. Consequently, Tennessee has a variety of restaurants ready to satisfy any craving. 
Get comfortable, pour a glass of the house red, and dine your way through Tennessee's five best Italian restaurants.
1. Valentino's Ristorante, Tennessee
As one of Nashville's favorite Northern Italian restaurants, Valentino's enjoys a fine reputation. In an old home, this intimate restaurant boasts an elegant atmosphere. Chicken Marsala, Veal Saltimbocca, and Seafood Fettuccini are some of the restaurant's signature dishes. With decades of service under their belts, Kevin Beitter and Ronald Kemp keep the quality high. Charity-minded diners should often check their website for information about their Charity Dining Days, benefiting local charities like the Leukemia Lymphoma Society, Dining Out for Life, and Operation Troop Aid.
Location: 1808 Hayes Street, Nashville, TN 37203
Website: http://www.valentinosnashville.com/
Phone: (615) 327-0148
Store Hours: Mon-Sat 5-10pm / Sun 5-9pm
2. Tony's Pasta Shop & Trattoria, Tennessee
The second year in a row, Tony's Pasta Shop & Trattoria has been voted Best Italian Restaurant by The Times Free Press. Providing its customers with elegantly presented plates, prompt and expert services, and decent, spacious, and well-maintained premises has been the company's passion. This casual Italian restaurant offers house-made pasta and sauces and an all-Italian wine list with over 25 wines available by the glass. There's always space for Tony's decor seating, whether it's in the loft or sunroom or outdoors on the deck or in the yard. You can create your pasta menu that will highlight hand-cut pasta and fresh sauces prepared with herbs and tomatoes from their fields, or you can choose from other traditional Italian dishes such as chicken parmesan and meat lasagna. Through dinner, they are open for dine-in, takeout, curbside pickup, and delivery.
Location: 212 High Street, Chattanooga, TN 37403
Website: https://bluffviewartdistrictchattanooga.com/tonys-pasta-shop
Phone: (423) 265-5033
Store Hours: Mon-Thu 3-8pm / Fri 3-9pm / Sat 11am-9pm / Sun 11am-8pm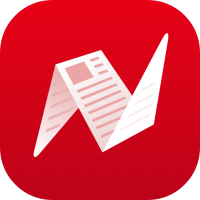 3. Taste of Italy, Tennessee
Taste of Italy is the place to go if you want a perfect Italian cuisine experience! They usually have a variety of lunch specials, most of which are under $10! You want authentic Italian food! It is located on the East Parkway in Gatlinburg, which means it isn't far from all the fun. They usually have a variety of lunch specials, most of which are under $10! This restaurant provides excellent service and food at affordable prices, making it one of the best in the area. They don't sell wine, but you're welcome to bring your own! The friendly servers charge no extra charge for uncorking or pouring.
Location: 1235 E Parkway Gatlinburg, TN 37738
Website: https://www.facebook.com/TasteofItalyGATLINBURG/https://www.facebook.com/TasteofItalyGATLINBURG/
Phone: 865-325-1750
Store Hours: Tues-Sun 11:30am-8:30pm
4. Provino's Italian Restaurant, Tennessee
Provino's Italian Restaurant is a family-style establishment that started its first doors amid an excellent deal of fanfare in Atlanta, Georgia. It has opened throughout the Atlanta neighborhood as well as Chattanooga, Tennessee. It has traditional-style cuisine, warm and attentive service, and the owner's efforts to hold everything fresh, new, and joyful. With its house salads and garlic rolls served family-style, it has made quite a name for itself when it comes to birthday parties. If you book your birthday party at Provino's, you will receive any pasta specialization dinner for free, as well as their famous salad and garlic rolls. Takeout meals are served with their favorite salad, and garlic rolls refreshments are subserved family-style with three rolls per plateful.
Location: 5084 South Terrace Plaza, #5, Chattanooga, TN
Website: https://provinos.com/
Phone: (423) 899-2559
Store Hours: Mon-Thu 4-9pm / Fri-Sat 4-10pm / Sun 11:30am-9pm
5. Johnny Carino's, Tennessee
Johnny Carino's is the perfect place for a date or family dinner, whether you're taking your sweetheart out or having dinner with your family. Here you'll find classic Italian dishes as well as delicious new dishes. They also serve freshly baked bread with olive oil and roasted garlic, which is a must-try. Don't worry if you're more of a picky eater! There is no better way to customize your meal than by choosing to design your pizza or pasta.
Location: 2425 Parkway, Pigeon Forge TN 37863
Website: https://www.carinos.com/locations/pigeon-forge/#/
Phone: 865-868-0790
Store Hours: Daily 11-9 pm
You can always enjoy a great meal when you're in Tennessee now that you know where to find the best Italian restaurants!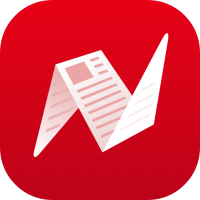 This is original content from NewsBreak's Creator Program. Join today to publish and share your own content.