Nebraska - a land of breathtaking natural beauty. The state of Nebraska is located between the Great Plains and the Midwest. Bordered by South Dakota, Colorado, Wyoming, Missouri, Kansas, and Iowa, Nebraska was home to Omaha, Missouria, Ponca, Pawnee, Otoe, and various others. Nebraska has a rich history of crossing many trails and being part of the Lewis and Clarke Expedition.
Nebraskans were the first to obtain a homestead grant in 1862, and this caused travelers coming westward to halt and stay and settle in this fertile and wondrous land to build and grow some of America's best farms and products. As a result, the people of Nebraska are basking in the glow of a high standard of living where cities, farms, education, and almost everything go hand in hand with each other. From Lincoln to Bartley, Nebraska has everything you seek. However, you should know the pros and cons of the state before visiting or moving there!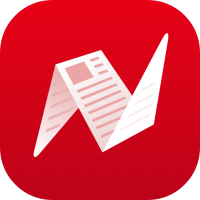 Here are a few of the pros of living in Nebraska:
1. Low Cost of Living
Nebraska has an average household income of $42,166 per year. But the best part is, the cost of living in Nebraska is almost 22% lower than the average U.S. price. This is due to the abundance of land and low population density. Also, the crops and meat are produced locally, so there's no need for transportation costs.
Even the gas prices are pretty high; the average person commutes for only 18 minutes. Moreover, Nebraska is a pioneer in green energy sources, and the Cornhuskers use water and ethanol as an alternative to fossil fuels for industrial buildings. Finally, as the statistics say, the average family with children spends 30% of their household income on their kid's education. This is a definite sign that the quality of education in Nebraska is top-notch.
2. Job Market
The unemployment rate in Nebraska is one of the lowest in the United States, fluctuating around 3%. As a result, it has an economic standing and job opportunities that place it among the top 20 states for job hunting. One of the biggest employers in Omaha is Home Instead Senior Care, while another is Berkshire Hathaway, which is headquartered there.
Jobs in the state that are growing the fastest include web development, home health aides, and numerical controller machinists.
The minimum wage in Nebraska is $9.00, which is $1.75 higher than the federal minimum wage rate of $7.25 – pretty good, considering the state is one of the most affordable ones in terms of the cost of living.
On the other hand, it is also essential that you know the negative things about the state. Here are some of the cons of living in Nebraska:
1. Natural disasters & racism
Nebraska is located in the so-called Tornado Alley, as it is a common occurrence in that area. Therefore, if you plan to live there, it is a good idea to prepare the house for tornadoes and other natural disasters.
Your background may determine whether or not you encounter racism from Nebraskan authorities. A report from the American Civil Liberties Union of Nebraska shows that state police officers are highly dedicated to arresting, registering, and arresting Hispanic and African-American drivers.    
2. Rare entertainment 
The lack of leisure and entertainment opportunities in Nebraska is also noteworthy. If you are looking for a lively lifestyle and a place where there is a lot to do, this is not the state for you. It is a quiet area with few nightclubs and few bars that stay open past midnight.
Bonus: Read the fun facts about Nebraska below:
Spam (canned meat) is produced in Fremont.
Nebraska has the U.S.'s largest aquifer (underground lake/water supply), the Ogalala aquifer.
Nebraska has more miles of river than any other state.
The Union Pacific's Bailey Yards, in North Platte, is the largest rail classification complex in the world.
Nebraska is the only state in the union with a unicameral (one house) legislature.
Nebraska was the first state to complete its segment of the nation's mainline interstate system, a 455 mile stretch of a four-lane highway.
Nebraska is both the nation's largest producer and user of center pivot irrigation.
Nebraska's Chimney rock was the most often mentioned landmark in journal entries by travelers on the Oregon Trail.
The 911 system of emergency communications, now used nationwide, was developed and first used in Lincoln, Nebraska.
Nebraska has more underground water reserves than any other state in the continental U.S.
Please let us know what you think of these pros and cons of living in Nebraska! Could you share them in the comment section below?
Sources:
https://www.niche.com/places-to-live/search/suburbs-with-the-lowest-cost-of-living/s/nebraska/
http://www.cheapzip.com/10-cheapest-places-visit-south-america/
https://www.50states.com/facts/nebraska.htm