Whether you like your burgers pan-fried, barbequed, or flame broiled, with cheese or without, plain or with everything including the kitchen sink, classic or gourmet style, you're sure to find something to your liking at the best burger places in West Virginia. The origin of the burger is widely disputed, but no food has become such a favorite as the American hamburger served with French fries. Try one or try them all, but you're sure to find a favorite.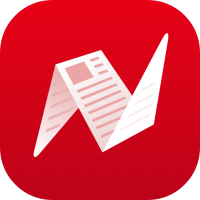 Here are the best burger restaurants in West Virginia:
Fat Patty's, West Virginia
With several locations in the Mountain State and neighboring Kentucky, Fat Patty's in Huntington, West Virginia, will satisfy even the most demanding palette. With a full bar that includes draft and bottled beers, wine, and cocktails, your taste buds will be tempted with such combinations as the raspberry popper burger. In addition, Fatt Patty's offer a hamburger topped with cream cheese, sautéed jalapenos, and a signature raspberry melba sauce, the "Born on the Bayou" burger, blackened with Cajun spices, sautéed onions and peppers, provolone cheese, and a honey mustard glaze, or the Vampire Killer, a burger with enough garlic and melted Pepper Jack cheese to knock them dead. 
Location: 4156 WV-34, Hurricane, WV 25526
Website: http://www.fatpattysonline.com/
Phone: 304-757-5000
Store Hours: Daily from 11 am to 10 pm
Blue Moon Café, West Virginia
The next time you're near historic Shepherdstown, West Virginia, make sure to stop by the Blue Moon Café. The quaint little eatery provides some surprising and delicious food options. Veggie and vegan burgers are available, and most of the ingredients are sourced locally. In addition, every Wednesday is open mic night, so come with friends and sing for your supper. 
Location: 200 E High St, Martinsburg, WV 25404
Website: https://www.facebook.com/bluemoonwv/
Phone: 
Store Hours: Mondays to Thursdays from 11 am to 5 pm
Fridays to Sundays from 12-8 pm
Sam's Uptown Café, West Virginia
Looking for a place to join friends for a laidback evening and great food? Sam's Uptown Café in Charleston, West Virginia, will provide that and more. Serving hungry customers for over 20 years in the downtown area, Sam's was voted "Charleston's Favorite Nightlife Spot'' by the Charleston Convention and Visitor's Bureau last year. Sam's has free Wi-Fi and a relaxed lounge with comfy couches where you can chill, enjoy a favorite beverage and burger, or jam with friends. They have handcrafted burgers like the Samburger, a half-pound of fresh ground beef mixed with sausage and topped with your favorites, or the Southwest Burger, another half-pound burger with jalapeno bacon and Pepper Jack Cheese.
Location: 28 Capitol St, Charleston, WV 25301
Website: http://www.samsuptowncafewv.com/
Phone: 304-346-6222
Store Hours: Mondays to Saturdays from 11 am to 3 am
Sundays from 10 am to 2 am
Tailpipes Restaurant, West Virginia
If you crave the taste of a classic burger, shake, and fries, then Tailpipes in Morgantown, West Virginia, should be on your list of places to visit. From the fresh sautéed mushrooms to the special secret dipping sauce for the fries to the excellent customer service, hungry patrons will have their cravings satisfied and leave full and happy. The fun menu features burgers named after cars like the GTO, a burger with spinach, roasted red pepper, feta, and gyro sauce served on a wheat bun, or the Corvette, a burger with fried green tomato, pimento cheese, smoked bacon, coleslaw, and Carolina BBG sauce on a white bun. Also, try any of their signature burgers and fries for $10. 
Location: 417 High St Morgantown, WV 26505
Website: http://tailpipesburgers.com/v2/
Phone: 304-225-2535
Store Hours: Mondays to Saturdays from 11 am to 12 am
Sundays from 11 am to 11 pm.
Avenue Eats, West Virginia
Gourmet burgers and creative comfort are what Avenue Eats in Wheeling, West Virginia, is all about. Located in a flavor-deprived community, the establishment aims to satisfy tastes of the community." With resounding positive feedback on foodie sites like Yelp!, the thing that sets this restaurant apart is the unique combination of flavors, like the smoked gouda burger with fresh spinach, caramelized onions topped with garlic aioli, or the brie & grilled pear burger with bacon and onion on a ciabatta roll. With all the choices, you may have a hard time deciding. 
Location: 1201 Valley-View Ave, Wheeling, WV 26003
Website: http://www.avenueeats.com/
Phone: 304-905-8300
Store Hours: Mondays to Saturdays from 11 am to 9 pm
Closed on Sundays
Tell us your experience if you have dined in any of these burger restaurants in West Virginia!