As El Paso is beginning to open up, businesses are hiring people to fill the demand from customers. As restrictions have lifted, more people are getting out of their homes, eating at restaurants, and visiting stores.
Vaccination numbers are increasing for El Paso residents as more people are getting the COVID vaccine. Teens age 12 and above 12 are 60% fully vaccinated. Residents aged 65 and older are 83.9% fully vaccinated. The remaining doses are about 24%.
Then the state of Texas is lowering the unemployment which may help fill the need businesses are facing. The Texas Workforce Commission announced the additional incentive from unemployment goes away the week ending June 26, 2021. Unemployment in El Paso is 6.9% for April 2021 figures which is down from 7.8% a month prior. This is down from a high of 14% a year ago when the coronavirus hit the city.
If you are unemployed or want to change jobs, this is the best time to do that as many companies are hiring.
These are the companies that are currently hiring in El Paso:
Sales Representatives
West Coast PS
El Paso, Texas
Pay - $50,000 yearly
Part-time positions available
Job description.
Their ideal candidate is a person who is flexible, adaptable and trainable. A person that is looking for a long term career fit and wants to get their foot in the door with a company to grow is important to them.
They offer:
Great weekly pay
A fun, energetic and positive office environment
Career growth and advancement
Structured training and leadership program
Full training from the ground up - No previous experience required
If you feel that you would be a great fit for our company and team, apply now!
They will set you up with an interview at the soonest available date. Check your email.
Apply here.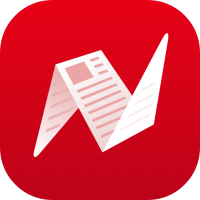 Customer Service
TSA
El Paso, Texas
Pay - up to $50,000
Apply here.
Job description.
The company provides weekly pay, benefits, and truly cares about your career. They are hiring, so apply now for an immediate interview.
As a company, they deeply care about maintaining strong relationships with their clients, so they value those with great ethics, customer service skills, and who care about providing great service.
Truck Drivers
Vinson Trucking
Class A driver
Pay - $1,800 minimum guaranteed pay weekly on Friday
Advance pay up to $2,000 (3% charge)
Health insurance offered.
Full-time
2 year CDL driving experience required.
Steady work history
Pass DOT clearinghouse & drug screen
Apply here or call Brian at (915)740-7262.
14621 Quarter Horse
Job description.
Drivers are picking up from a distribution center in El Paso, TX, and delivering ATVs to retailers and dealerships in nearby states.
Dedicated Regional Account. If you are looking for a fun, unique trucking job, good pay, you should check this out. Call or text today, start ASAP.
Shipping and Receiving Clerk
Volt
Shipping and Receiving clerk
Pay - $11 hour
* PC Literate
* Good communication skills
* UPS and FedEx shipping experience is a plus
Call 915-242-4451 today for more information or visit them at www.volt.jobs.com
Job description.
Volt has an Immediate Opening for a Shipping and Receiving Clerk. This essential employee will ship out sales orders from ERP System and schedule picks up from transportation companies. Inspection of proper packaging of all shipments and be responsible for filing and distributing all documentation. Must have good math skills as you perform conversion calculations.
Healthcare job fair
Kindred Healthcare is hosting a job fair on June 24 from 10 am to 4 pm. They are hiring Registered nurses, certified nursing assistants, respiratory therapists, and case managers.
You can attend the job fair at Kindred Hospital, 1740 Curie Drive, in El Paso, or online at kindredhiringevents.com.
Other resources you can check for companies hiring are Indeed, USA Jobs, Work in Texas, LinkedIn, Virtual Job Fairs, and El Paso Facebook job groups. Companies are hiring in the El Paso area.