With temperatures hitting 100 F for several days, some El Paso residents may have to adjust their normal routine. The El Paso Electric grid may not be able to handle the additional strain.
The other day, I received an email from my mom's apartment complex informing residents to limit washing clothes and the dishwasher during peek hours of the day. I thought this was odd since I have lived in El Paso for several years and this was the first time I have seen anything like this.
This past Saturday, residents in El Paso were left without electricity as temperatures rose to 107 F.
"High temperatures today, especially in the late afternoon, may have contributed the outage," said EPE spokeswoman Karmen Mayorga. "The demand we're seeing definitely reflects the high temps."
Power also went down for about 30 minutes due to a car crash into an electrical pole Saturday afternoon.
In nearby Santa Teresa, New Mexico, over 2,700 homes and businesses lost power. Temperatures reached 106 F in the afternoon.
El Paso veterinarian, Dr. Nancy Harvey, of the El Paso Country Club Animal clinic offered some advice for dog owners.
"You're going to be seeing your dog panting really hard and a lot of times you're going to start seeing them drool more and their tongue may be sticking out to one side. The tongue will be out to the side and a darker pink than normal. and it may even starting to get dark purplish," Harvey said.
Dogs don't sweat like humans. They normally pant.
She also recommended walking your dog in the early evening when the sun sets.
Dr. Havey added, "A lot of people think that dogs' foot pads are like shoes. They're not!"
The pavement could be very hot for dogs to walk on.
"If it's too hot for your hand. Then it's too hot for your pup."
For people, the CDC recommends watching out for warning signs because of the heat. You should look out for some indicators for heat exhaustion, such as nausea, fainting, and heavy sweating.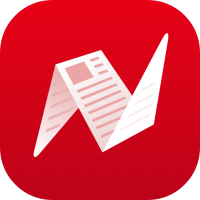 "A lot of people overwork themselves thinking, oh no, I'm ok. You can definitely get dehydrated if you're not careful and end up in the hospital or worse," said Charles Gajea.
These are some recommendations from Electric Reliability Council of Texas to help reduce the strain on electricity.
"Set your thermostat to 78 degrees or higher – every degree of cooling increases your energy use by six to eight percent.
Turn off lights and pool pumps and avoid using large appliances like ovens, washing machines and dryers.
If you don't need something – we are asking you to turn it off and unplug it if possible."
About a week ago, Texas Governor Abbott signed Senate Bills 2 and 3 to reform Electric Reliability Council of Texas (ERCOT). This measure is aimed to weatherize and improve the reliability of the state's power grid. It was interesting that this bill took so long since residents of Texas lost power about four months ago with the winter freeze.
The Bills require the weatherization of natural gas facilities, power generation facilities, and transmission facilities to handle extreme weather. ERCOT and the Texas Railroad Commission will be required to inspect these facilities and those failing could face a penalty up to one million dollars.
"During the winter storm, too many Texans were left without heat or power for days on end, and I immediately made reforming ERCOT and weatherizing the power system emergency items," said Governor Abbott. "We promised not to leave session until we fixed these problems, and I am proud to say that we kept that promise. These laws will improve the reliability of the electric grid and help ensure these problems never happen again. Thank you to Senators Kelly Hancock and Charles Schwertner and Representative Chris Paddie for your leadership on these important issues."