Outdoors and Recreation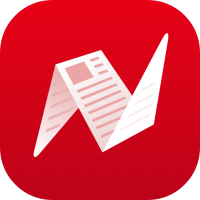 I think it was around 2012 maybe, on a flight from Seattle to Japan I happened to watch the film The Big Year about bird watching. I'm not a bird watcher, but Steven Martin, Jack Black, and Owen Wilson all were in it and I'm a fan of them. What struck me most though about the movie was the character's passion and obsession for bird watching. Even though I'm not a bird watcher at all I knew immediately how these guys felt since my own passion and obsession for fly fishing is pretty much the same. And I have talked to other guys who play golf, tennis, ect and I recognize in them the same thing.
The plot of the movie was about three guys that were trying to identify by sight or sound as many bird species as possible in one year. They study migration patterns, weather conditions, and various other things while traveling around the United States in their attempt to beat the record, which in the movie I think was 732 birds.
After watching the movie it got me thinking about trout in Washington State. There aren't 732 different species of trout in Washington State, but there are enough to make a single year catching and releasing at least one of the possible 10-12 species, taking a picture as proof, and targeting fish that are at least sixteen inches long or better worth the time and effort I think.

According to the Washington State Department of Fish and Wildlife (WDFW) the following trout species are legal to fish for, depending on where you are fishing for them, of course.

1. Rainbow Trout
2. Cutthroat Trout (Coastal)
3. Cuttthroat Trout ( Westslope)
4. Cutthroat Trout (Lahanton)
5. Brown Trout
6. Brook Trout
7. Golden Trout
8. Lake Trout
9. Tiger Trout
10. Steelhead

That's ten trout to try for. At sixteen inches some of these would truly be trophy sized trout. Finding Brook and Golden Trout of that size would probably be the hardest. Steelhead and Lake Trout would probably be the most difficult to catch of the ten species of trout. Steelhead, simple because they can be tough to catch on a fly rod whether it is Summer or Winter runs you are after. Lake Trout would be really tough to get the fly down to them since they tend to like really deep lakes.

If I ever decide to do this the first thing I will do is try and figure out which bodies of water and what time of the year gives me the best chance. I have a good idea for a few of these trout already and I also have a good idea which flies and techniques I'd use.

Rainbow Trout: For a sixteen Rainbow Trout Rocky Ford Creek in the early Fall would be my choice. Sight fishing big trout at Rocky Ford Creek is never a problem. The water is crystal clear and for the most part pretty shallow. Finding a sixteen inch (or much larger) Rainbow would be the easy part. The reason I'd try in the early Fall is because at that time there probably wouldn't be a lot of people there. And it would still be warm enough that the fish would be looking for big terrestrials such as grasshoppers. I think I could most likely catch and release a sixteen inch Rainbow here fairly easily.

Cutthroat Trout (Coastal): If I could either rent a boat or bribe one of my friends that has one to take me out on the water during late August in the South Puget Sound (Hoodsport area) a sixteen inch Sea Run Cutt wouldn't be that hard to come by either. Assuming we could hit it at the right incoming tide. A thin dark bead headed leech pattern fished over the oyster beds can be deadly this time of year in this area. Trolling the same patterns slowly can also work very well.

Cutthroat Trout (Westslope): The Yakima River. Need I say more? Depending on what time of year I'd probably hire a guide and float the Yakima to catch my big Westslope Cutt.

Cutthroat Trout (Lahanton): Lake Lenore in the Spring time (March probably) when these giant fish are attempting to spawn on the North end of the lake would be when I would try for them. I don't generally like using chironmids and strike indicators too much, but they seem to work great on Lake Lenore in the Spring when these big fish are trying to spawn.
Brown Trout: For Browns I'd probably fish Crab Creek from June until late Fall. I don't think there are a lot of Browns in Crab Creek, but I'm pretty sure they are fairly big. At least from what I've been told by other Fly Fishers I know that have caught them there.
Brook Trout: I actually prefer fly fishing on rivers and small streams rather than lakes, but I think if I really wanted to catch a Brook Trout sixteen inches of more I'd probably be better off fishing alpine lakes since the Brookies tend to get bigger in the lakes than the do in the small alpine rivers and streams.
Golden Trout: While not impossible, catching a 16 inch Golden Trout might be extremely difficult. The Washington State record is only about four pounds. I might have to down grade my expectations for the 16 inch Golden Trout and maybe try for a 12 to 14 inch Golden Trout instead. The upside though is that Golden Trout have been planted mostly in small Alpine Lakes and there are a lot of them to fly fish in Washington. Maybe if I just put in the time I'd luck into a 16 inch Golden Trout.

Lake Trout: This one might be the hardest on my list to catch. I don't think size would be a problem since these guys get huge. The Washington State record is 35 pounds. But they also stay deep. 50 to 200 feet deep isn't unheard of. I imagine it would take some special gear, downriggers would be my guess, to even get a fly deep enough to hook one of those monsters. More than likely for something like that I would contact a guiding service for a lake like Chelan that has a good population of them.

Tiger Trout: "Tiger Trout? You say?" Yes, Tiger Trout, a sterile Brook Trout/Brown Trout hybrid. For these guys I would probably just fly fish Squalicum Lake in Bellingham since it is fly fishing only and a lake that I'm familiar with. Also, I doubt finding one that was sixteen inches or bigger would be too hard since they tend to get pretty big.

Steelhead: These ocean going Rainbow Trout can get pretty huge. They are not easy to catch on a fly rod at all, but there are both Summer and Winter Runs, so you have a lot of opportunities to target them in many different rivers all over Washington State. I prefer wet wading in the summer when I can get away with it, so I'd probably chose a river with a lots of summer run steelies somewhere on the Olympic Peninsula. Possibly the Hoh River, since I've at least been there once and I know it is a good wadeable river in the summer for big Steelhead.

If I were able to finish my Big Trout Year sooner than expected I suppose I could add Beardslee Rainbow from Crescent Lake and Redband Rainbows to the list. Also, Kokanee, though not technically a trout. I would add Bull Trout as well, but since they aren't legal to target in most places I won't.

So, there you have it. If money and time were no object that would be my dream Big Year for Trout in Washington State.