Outdoors and Recreation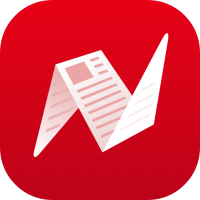 As summer approaches I start thinking more and more about wet wading and fly fishing some of the great lakes, rivers, and streams in Eastern Washington.
Rocky Ford Creek
As many people who fish for trout know, fly fishing or otherwise, during the hot summer months for them, especially Rainbows, become like sulky teenagers. They spend most of their day in deeper and darker water not doing much of anything. Aside from maybe a brief time in the morning and in the evening when there is an insect hacth going, they aren't super active.
If you are like me, by mid-July you start wanting to catch trout again. Enter Rocky Ford Creek, one of the few spring creeks in Washington State. And certainly the only one that is widely and publically discussed, that is catch and release fly fishing only, that is open year around, and has giant Rainbow trout. I have written a few articles that feature Rocky Ford Creek already, but I still think this little 3 mile power house of water deserves to be mentioned again.
Because it is a spring creek the water temp here stays pretty much the same all year. The cool temps and a abundance of food means the Rainbow trout grow to some impressive sizes. 3-5 pounds are not unusual, with nine to eleven pound fish having been reportedly caught and released. I have personally caught many in the 1 to 5 pound range and have seen people catch them in what I estimated to be the 6 to 7 pound range. If you are like me and don't generally have much luck fly fishing for Summer Run Steelhead then the giant Rainbows at Rocky Ford Creek just might be a great second prize for you.
You are almost always sight fishing here and generally making very short casts 5–15 feet. Depending on where you are fishing, Rocky Ford Creek can have a fairly swift current to almost lake still conditions where it is wider and deeper. When you see rising fish either try and match the hatch, if there is one, or use a general pattern like an Adams, Black Gnat, Caddis, #18–20 (they like them tiny here) to see if you can get the fish to take it. When the water is slower and deeper I like to either use Wooley Buggers or leech patterns stripped at a medium pace to try and get the fish to chase and strike. In spots where there is a current I will drift either small scuds or nymphs to the fish. A strike indicator is needed most of the time. And you almost always have to get the fly right in front of the fish before they will take it.

Depending on how strong the wind is, I generally use a 3–5 weight fast action rod. A floating line is all you will ever need here since the water is never more than five feet deep. Long and very light flurocarbon leaders and tippets (6x-7x) when you are not using dry flies is the rule since the water is always crystal clear and the fish here have seen every pattern you can imagine.

The best thing about Rocky Ford in the summer is that there is usually no one there. Due to the heat and the difficulty finding fishable water (the brush on the bank and plants in the water is out of control this time of year) not many people fish Rocky Ford in the summer. Again, walking the east side of the stream though, you can find openings in the brush where you can cast. The second best thing about fishing Rocky Ford in the summer is that the fish are very much keyed in on big flies on the surface. Damsel flies and Dragon flies are all over the place. Also, grasshoppers. Sometimes the big rainbows act more like Large Mouth Bass than trout at this time. Search for rising fish and hang on when they hit.

Always bring a lot of water and sports drinks with you this time of year to keep yourself hydrated.
Long Lake
Long Lake is a 23 mile long reservior a little bit north of the Spokane River. One summer in mid-August while I was in-between jobs and my classes at Western Washington University hadn't started yet, I drove to Idaho and spent a few days with some friends. On my way back to Bellingham I decided to spend a few days exploring different rivers, lakes, streams as I drove west back home. I stopped in Spokane and fished the Spokane River, but didn't have any luck. It was mid-afternoon, very hot, and a clear day with a big bright sun overhead. A guy saw me fly fishing and asked me if I was having in luck. When I said no he suggested I try Long Lake for Small Mouth Bass instead. Since I had my float tube with me I decided to give it a try.
I'm glad I took his advice, because it ended up being the best day out of the three I spent fly fishing.
Alkali Lake
Alkali Lake is a funky little lake right across from the north end of Lake Lenore. Sometimes in the spring when the Lahontans are trying to spawn and Lenore is a zoo of people trying to catch them I will cross Highway 17 with my floattube and troll or cast poppers for Crappie and Large Mouth Bass. I've never caught anything huge here, but I almost always catch something and it is often a nice change of pace from the madhouse that Lenore can be.
I also like visiting it sometimes during the summer after a day at Rocky Ford Creek. It is a small lake that is great to fish from a float tube.