The next time you find yourself in the Texas Hill Country, make sure to stop by Otto's German Bistro.
And that's precisely what we did. Twice.
Our first visit was back in the fall of 2019, and back then, Otto's had food and flavors that were to die for. So, of course, once the veil of the pandemic started to lift, Otto's was on our must-eat list for sure.
Located in Fredricksburg, Texas, Otto's is dedicated to providing farm-to-table cuisine that will leave you feeling full and satisfied. These guys are committed to using high-quality ingredients from across the world. They change their menu seasonally as well.
Otto's German Bistro opened in the summer of 2013, introducing farm-to-table German cuisine to the Texas Hill Country and specifically Fredricksburg. These guys are dedicated to local, organic produce as well as a high-quality product from further afield. Their beverage program reflects an interest in natural and local wines, artisan cocktails, and craft beers. The chef and staff craft a seasonally focused menu that highlights not only what you can find in Germany and Austria but explores the Germanic cuisine of Alsace, Northern Italy, and even Texas! 
Their mission is to provide patrons with a warm, friendly setting to enjoy great food and fine wines served by a team of dedicated, detail-oriented staff.
And it shows.
The ambiance
Easy to find and as easy to park, Otto's is situated right on E. Austin Street, in the heart of the town. We actually walked over from our hotel, so parking was even easier.
Being that Otto's is a pretty popular spot, reservations are recommended, and we had them.
Our table was on the patio, and while it was a "toasty" Texas evening, there were ample fans on the patio to make it pretty comfortable. The fans were enough to keep you comfy and not too strong to blow napkins off the table or disrupt conversation.
Our waiter greeted us promptly, poured us cold water, and offered drinks from the menu. He knew his stuff, that's for sure. My wife ordered the Monarch, which has raspberry vodka, elderflower, lemon, and soda. The perfect touch for the evening.
I had a locally brewed beer. There were plenty of local brews as well as the classic ones. If you happen to be a wine drinker, there are also many choices to choose from. Mainly as Otto's is situated in the epicenter of Texas wine country.
Drinks arrived quickly, conversations were bubbly, and now it was time to order.
The entree
This is not your typical bistro or Texas restaurant fare.
The food is definitely inspired by the Texas Hill country and the founder's Germanic and European roots.
Some of the unique appetizer selections included Foie Gras, a duo of mousse and seared foie gras, peach marmalade, pickled vegetables, mixed greens, homemade brioche. Yum!
There were also Sauteed Mushrooms, sourced locally, of course, and Flammkuchen, with crème fraîche, Spanish chorizo sugo, arugula, pickled red peppers, blue cheese crumbles.
We settled on the Foie Gras.
The main course selections included proteins like Salmon, rack of veal, lamb shank, and a wurst plate. 
My go-to?
The duck schnitzel.
This is honestly one of the most unique schnitzels you'll ever find and eat. And you will not regret it. The dish is expertly presented and comes prepared with breaded duck breast, käsespätzle, rotkohl, cranberry marmalade, pickled peppers. 
My wife ordered the Salmon. This dish is a skin-on Alaskan salmon, cauliflower lentils pilaf, beets, tomato herb relish, and lobster sauce. And as with the duck, the presentation makes it evident that Otto's cares deeply about how the food looks as they serve it.
Until you taste it.
Every last bite lives up to the hype that nearly everyone talks about on social media.
"Otto's is wonderful. I make it a point to eat here every time I am in Fredericksburg, even if it is only to carry out a slice of blue cheese cheesecake. The atmosphere is casual and friendly with indoor and outdoor seating, while the food is positively gourmet and presented like works of art. Plan ahead, make a reservation, and make sure you have at least one meal here." Maria M., Trip Advisor
And that brings us to dessert
I'll make it easy for you.
Get the Cambozola Cheesecake. With marinated pears, candied nuts, and a to die for vanilla sauce, it was a good thing we were walking back to our hotel room.
The final bite
Worth every bit. Or bite. Or bit of bite.
Long story short, if you're ever in Fredricksburg, be sure to reserve a table and come to Otto's.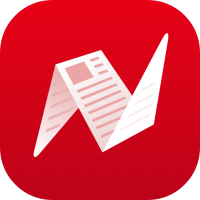 This is original content from NewsBreak's Creator Program. Join today to publish and share your own content.