Get updates delivered to you daily. Free and customizable.
Shelby County COVID-19 Task Force Resumes Weekly Briefings
Concern over rising COVID cases, positivity rate cited as reasons
Doug McGowen, Chief Operating Officer for the City of Memphis, introduced the first Shelby County COVID-19 Task Force weekly press conference for July. "It's been about a month since we had the last one," McGowen said. "We said we'd bring them back if circumstances changed substantially," and now they have. Today the county reported its first day with over 200 new COVID cases (259) in months.
A month ago, McGowen noted, Shelby County had 50 COVID hospitalizations with 13 in the ICU. Today, the county has 162 hospitalizations with 56 in the ICU. This is concerning because hospitals are already feeling the pressure with other types of cases, causing them to be 96% utilized.
McGowen urged the public not to dismiss any symptoms to be something other than COVID and to go get tested. He also urged those who have not been tested in a while to get tested. A list of testing sites is available at covid19.memphistn.gov. Public testing is available at the Lamar site on RKS Commercial Cove and at Poplar Healthcare on Hacks Cross Road. Partners like CVS, Walgreens, and Walmart also offer plenty of free testing.
734,000 doses of COVID vaccine have been administered in Shelby County, McGowen announced. 407,000 had received at least one dose, with 333,000 fully vaccinated. A bit of good news is that there was a slight uptick this past week in the number of people getting their first dose.
McGowen said the city and county will continue to offer free public vaccination sites through the fall, and will offer pop-up vaccination sites through the end of August. The federal government has told the city they expect soon to have the authorization to vaccinate children under 12, although it is not yet known what the new cut-off age will be.
There will be a "Let's Get Back to School" event at the Pipkin Building on Tiger Lane Saturday, July 31 from 10 a.m. to 2 p.m. There, students will have free access to
School supplies and backpacks
School uniforms
Haircuts
School-age vaccines
COVID vaccines for eligible students
McGowen stated that although it was not the CDC's official guidance, he would recommend wearing a mask around those who you're not sure have been vaccinated. County Health Officer Dr. Bruce Randolph agreed and added that masking would be a wise move when you're in crowded, fully ventilated indoor spaces, even if you've been fully vaccinated.
Randolph announced that the 7-day rolling average for new cases within the county is 174, up from 22 a month ago. The positivity rate is 11.1%, up from 2.7% a month ago. There is no doubt we are seeing an expanding number of cases.
There have been 458 breakthrough cases (vaccinated people who got COVID anyway) within the county, but that's out of 400,000 vaccinated, a rate of only about one-tenth of one percent. The good news, Randolph stressed, is that if you get vaccinated and catch COVID subsequently, you are much less likely to be hospitalized, to become severely ill, or to die. "It's not the breakthrough cases that are driving the case numbers up. It's unvaccinated individuals."
Randolph was asked if we are heading in the direction of restrictions returning. He replied that restrictions are not the fundamental issue. Going back to Safer at Home orders and business restrictions is not the fundamental issue. Vaccination is the fundamental issue.
McGowen was asked if specific areas are being targeted in the county's door-to-door vaccine outreach. McGowen said yes, they target neighborhoods where the vaccination rate is low and there has been an uptick in COVID cases. A phone bank, in conjunction with the University of Memphis, has made 47,000 calls about vaccination and 27,000 households have been reached. 13,000 households have been reached in door-to-door education efforts. Starting in August, vaccines on demand will be available door to door.
McGowen and Randolph were asked what the most common reasons were for people declining to get the vaccine. Their list included
Distrust
Misinformation
Fearfulness based on what they've heard from other people
"I've been infected already, so why do I need the vaccine?" Randolph responded that getting the vaccine provides extra immunity.
"I'm waiting on the FDA to give the vaccines full approval." Randolph noted that the FDA granted the vaccines emergency use authorization because they were found to be so incredibly effective in trials. The benefit, he said, outweighed the risk.
"I'm waiting on my doctor to offer it to me." Randolph urged doctors to either offer the vaccine, or if they lack the storage facilities, to encourage their patients to go somewhere and get it.
In closing, Randolph said he's been asked about a new variant, Lambda. He explained that variants will occur; it's a matter of mutation. Lambda is a variant of interest, with 1 case found in Shelby County. Delta is a variant of concern, accounting for 80% of the cases in the county. The good news, Randolph said, is that the vaccines will protect you against all the variants, and he encouraged the public one last time to go get vaccinated.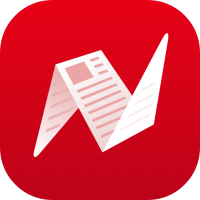 This is original content from NewsBreak's Creator Program. Join today to publish and share your own content.
Comments / 0
Add a Comment