Get updates delivered to you daily. Free and customizable.
Operation Reconnect Wants Students Back in the Classroom
Austin, TX--The KVUE Defenders reported in November 2020 that between 2019 and 2020, Austin ISD recorded a 7% decline in enrollment, its biggest drop ever. The district was down 5,661 students.
Austin Independent School District expected thousands more kids to be enrolled than actually have come back to school, especially pre-kinder and Kindergarten classes. Expected 11,000, but only 7,500 appeared in school. This could impact school funding and students could fall behind, according to this KVUE Austin video news report:
What the report does not mention is that Kindergarten is not required in the state of Texas. The loss of funding is being measured from pre-kinder and kinder programs where attendance is not mandatory but is optional:
"School districts in Texas are not required by statute to fund full-day kindergarten for all eligible students. In Texas, half-day kindergarten programs must be offered at minimum 180 days per year, 3 hours per day (around 540 hours per year), and full-day programs must run for 180 days, 7 hours per day including lunch and recess (approximately 1,260 hours per year)."
One option, if allowed by the state could be to not require non-mandatory related classes to offset the loss. Other classes show steady registration.
KVUE video (above): Home is school. Many are opting for homeschool instead of keeping up with a schedule of virtual school and parent's employment. The Barbie family says the decision to homeschool wasn't easy, but doing things in their timing was better.
The video cites a loss of 5,600 students, and enrollment down in nearby Leander and Pflugerville as well across the state of Texas, resulting in a loss of an estimated $13 million in income. When students return there will be a learning side re-acclimation and, in some cases, remediation for other students and that will additionally tax already thin resources.
"For years, Austin ISD has been losing students as families move out of the city," according to the report, This seems a direct conflict with a booming Austin housing market increase and large increases in Austin homeowner taxes of 20% or more due to an influx of California residents coming to the city and big tech companies moving their headquarters to Austin.
Regardless, the Austin ISD is recruiting staff and volunteers to go out on foot patrol and knock on the homes of students and parents to get them excited about returning to the in-person classroom. The initiative across Austin is called "Operation Reconnect." According to the website:
"Operation Reconnect is a mission to get students back to school and in the classroom for in-person learning! The district offers robust enrichment programs, free pre-kindergarten, free career prep programs such as Early College High School, Fine Arts, and more, all in an engaging 21st-century learning experience."
Austin schools usually offer a block-walk initiative after students have been assigned to a teacher for the school year. The teacher knocks on the door of students' homes to meet and greet each student in-person to connect and minimize first-day jitters.
This year the in-person efforts are starting early as a way to excite students and parents about having students back in the physical classroom for educational purposes. The goal is to make registration easy and available online. Teachers will be rewarded with a 2% wage increase if the Austin ISD meets its registration goal.
Austin schools make it easy to get vaccinated too.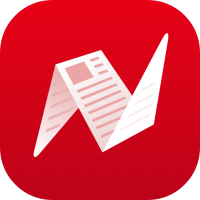 This is original content from NewsBreak's Creator Program. Join today to publish and share your own content.
Comments / 0
Add a Comment
Get updates delivered to you daily. Free and customizable.
© 2023 Particle Media.