Students at smaller high schools on the South and West sides are being automatically put into JROTC, which is a program designed in part to recruit students for the military.
According to data and interviews, hundreds of Chicago students enrolled at Dr. Martin Luther King Jr. College Prep on Chicago's South Side and at least nine other predominantly Black and Latino high schools are being automatically put in JROTC each year. The program was designed in part to recruit students for the military. The practice is currently being investigated by the school district's inspector general.
Last fall, for example, all 110 students in King's freshman class were placed in JROTC, which stands for Junior Reserve Officers' Training Corps — whether they wanted to be enrolled in the program or not.
District area data has demonstrated a clear pattern. At smaller high schools on the South and West Sides that serve mostly low- income minority students, there is a high degree of automatic enrollment in JROTC programs. In more affluent schools on Chicago's side where more students are white there is a significantly lower number of freshmen enrolled in JROTC.
According to Chicago Public Schools Department of JROTC Leadership participation in the programs is strictly voluntary. Their website states:
"The traditional JROTC program is housed within one of the 37 participating high schools and is a voluntary program. Students and parents/guardians who are interested in application/enrollment procedures can speak to their school counselor or the JROTC Senior Military Instructor within the participating high schools. Because this is a four-year program, interested students should make inquiries as eighth graders or as rising ninth graders."
Debate over the pros and cons of JROTC programs isn't new, but the practice taking place in some Chicago public schools of automatically enrolling students has caused a more intense focus on the program, with some parents and educators calling for changes.
JROTC is a daily class that deals with military science, leadership development and citizenship that seeks to "create favorable attitudes and impressions" toward the armed services and military careers. One way they do this is by hosting military recruiters for regular visits. The program is popular among students and promoted as a means to instill confidence and teach valuable leadership skills.
But JROTC also has been widely criticized for concentrating in under-resourced schools with large Black and Latino enrollment as well as for steering teens toward military careers and away from other educational or job opportunities.
The protest from parents comes amid a new national racial awareness that has shined a light on how communities of color are policed, and how students of color are treated. CPS has stated that they intend to address racial disparities in access to career and college readiness programs that are lacking at under-funded schools. These are also schools where JROTC programs are often pressed into service to fill the void created by the lack of higher-level courses.
Within CPS, 94 percent of JROTC students are Black or Hispanic, while students of color account for 83% of total enrollment, according to CPS data. Nationally, a little over of the approximately 550,000 students in JROTC are students of color.
According to one parent of a child automatically placed in JROTC, "Fostering kids into classes that they don't want to take is concerning to me. Schools are supposed to be student-centered. Why aren't we listening to the students?"
The practice of automatically enrolling students in JROTC has been raised numerous times with district leaders, who have yet to stop the practice, according to copies of district emails and interviews with students, teachers, parents and Local School Council members.
King Principal Brian Kelly said that students who aren't interested in participating could be removed from the class, recalling that 8 to 10 students did withdraw.
But, a King teacher stated, "A lot of parents didn't know they could do that."
CPS spokesperson James Gherardi said in an email that the program is "voluntary," but acknowledged that default enrollment occurred at some schools.
Gabrielle LaMarr LeMee / Chalkbeat
Follow me to see more articles about Chicago.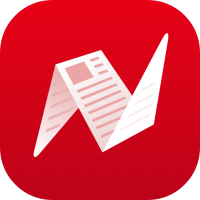 ...