According to the Centers for Disease Control (CDC), a fatal disease is quickly spreading throughout numerous American states. Regrettably, Arkansas is one of them. Quoting the warning:
"The Centers for Disease Control and Prevention (CDC) is issuing this health advisory to notify clinicians and caregivers about increased interseasonal respiratory syncytial virus (RSV) activity across parts of the Southern United States. Due to this increased activity, CDC encourages broader testing for RSV among patients presenting with acute respiratory illness who test negative for SARS-CoV-2, the virus that causes COVID-19. RSV can be associated with severe disease in young children and older adults. This health advisory also serves as a reminder to healthcare personnel, childcare providers, and staff of long-term care facilities to avoid reporting to work while acutely ill – even if they test negative for SARS-CoV-2."
When a person coughs or sneezes, RSV is spread through respiratory droplets and direct contact with a contaminated surface. RSV is the most common cause of bronchiolitis and pneumonia in newborns under one year in the United States. It's also worth mentioning that in babies, young children, and elderly people with chronic medical conditions, RSV infection can cause significant disease.
RSV causes roughly 58,000 hospitalizations and 100-500 deaths in children under the age of five in the United States each year, according to publicly accessible statistics, and 177,000 hospitalizations and 14,000 deaths in persons 65 and over.
Even though the prohibition will not come into effect until later this summer, Arkansas Gov. Asa Hutchinson recently passed legislation banning state or local mask regulations for limiting the spread of Covid-19. Hutchinson canceled the state's requirement, but cities like Fayetteville and Little Rock were permitted to maintain theirs (for now).
Some believe that, in addition to Covid-19, the reopening of Arkansas might increase levels of RSV transmission. After all, removing the mask requirement will result in larger amounts of droplets being passed from one person to the next. Are you worried about emerging diseases in Arkansas? Let me know your thoughts in the comment section below.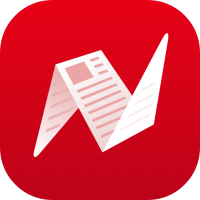 This is original content from NewsBreak's Creator Program. Join today to publish and share your own content.