You probably thought there would be no more dangerous viruses this year. But unfortunately, that's not the case. The Centers for Disease Control and Prevention (CDC) has issued a statement stating that a fatal disease is quickly spreading throughout numerous American states. Kentucky, sadly, is one of them.
According to the statement, the "CDC encourages broader testing for RSV among patients presenting with acute respiratory illness who test negative for SARS-CoV-2, the virus that causes COVID-19. RSV can be associated with severe disease in young children and older adults. This health advisory also serves as a reminder to healthcare personnel, childcare providers, and staff of long-term care facilities to avoid reporting to work while acutely ill – even if they test negative for SARS-CoV-2."
Basically, a virus named RSV (Respiratory Syncytial Virus) is rapidly spreading throughout the great state of Kentucky and several other places. For most healthy adults, it's a cold that may require you to take the day off work. But for young children and elderly people, it can be highly deadly. According to publicly available data, RSV causes an average of 58,000 hospitalizations in children under the age of five, with 100-500 fatalities, and 177,000 hospitalizations in adults 65 and over, with 14,000 deaths.
It's also worth noting that RSV is the most common cause of bronchiolitis and pneumonia in infants under the age of one year in the United States. In babies, young children, and elderly people with chronic medical conditions, RSV infection can cause significant health issues.
The majority of Kentucky's COVID-19 restrictions have been lifted after almost a year and a half of lockdowns due to the coronavirus pandemic. Masks will, however, be needed on public transit, in schools, long-term care institutions, and many other places where the "most vulnerable" are served. Quoting the Governor:
"After a long, dark pandemic, more of our people have gotten their shot of hope, and we have steadily moved to lift the last remaining restrictions put in place to slow the spread of this dangerous virus and save lives," Beshear said. "Team Kentucky: your patience, hard work, and sacrifices have paid off. For those not vaccinated: you still have time."
Some believe the reopening of Kentucky might induce greater levels of RSV transmission. After all, removing the mask requirement will result in larger amounts of droplets being passed from one person to the next. But are you worried about the spread of emerging viruses in Kentucky? Let me know what you think in the comments section below.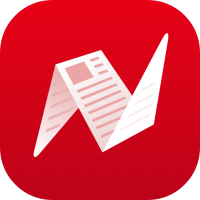 This is original content from NewsBreak's Creator Program. Join today to publish and share your own content.