The Center For Disease Control (CDC) recently released a statement saying that a deadly disease is rapidly spreading across several American states. And unfortunately, Louisiana is one of them. Quoting the statement:
"The Centers for Disease Control and Prevention (CDC) is issuing this health advisory to notify clinicians and caregivers about increased interseasonal respiratory syncytial virus (RSV) activity across parts of the Southern United States. Due to this increased activity, CDC encourages broader testing for RSV among patients presenting with acute respiratory illness who test negative for SARS-CoV-2, the virus that causes COVID-19. RSV can be associated with severe disease in young children and older adults. This health advisory also serves as a reminder to healthcare personnel, childcare providers, and staff of long-term care facilities to avoid reporting to work while acutely ill – even if they test negative for SARS-CoV-2."
RSV is an RNA virus transmitted mainly by respiratory droplets and direct contact with a contaminated surface when a person coughs or sneezes. In the United States, RSV is the most frequent cause of bronchiolitis and pneumonia in infants under the age of one year. RSV infection can also cause serious illness in infants, young children, and older individuals with chronic medical problems. 
According to publicly available data, RSV causes approximately 58,000 hospitalizations1 and 100-500 fatalities in children under the age of five in the United States each year and 177,000 hospitalizations and 14,000 deaths in people 65 and over.
Most of the remaining coronavirus limitations in the state, including social distance laws for bars and live music regulations, were lifted by Gov. John Bel Edwards a few weeks ago. He's also eliminated capacity restrictions for major indoor events, stadiums, and sports arenas, signaling Louisiana's full reopening since the statewide stay-at-home order was implemented last year. 
The only statewide mandate that remains is a mask requirement for public transportation, health care institutions, and prisons; Gov. Edwards removed the necessity for masks in schools but noted that companies, schools, and local authorities can still enforce mask rules if they choose.
But some people suggest that the reopening of Louisiana could encourage higher levels of RSV transmission, in addition to Covid-19. After all, lifting the mask mandate will inevitably cause higher levels of droplets to be transferred from person to person.
Are you concerned about emerging diseases in Louisiana? Let me know your thoughts in the comment section below.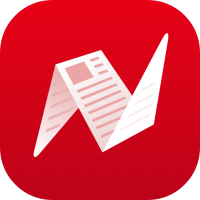 This is original content from NewsBreak's Creator Program. If you want to make money online, Join today to publish and share your own content.