I think you know it already.
New York is one of the most popular and best cities in the world. Every year, hundreds to thousands of people come to the United States to get settled in NYC. They want a luxurious life and a well-paying job. It is the dream of every immigrant to settle in this beautiful city.
It is often referred to as the Big Apple and has a wide range of exclusive shops, high-flying business tycoons, and Broadway performances. There are plenty of museums and restaurants in New York to see with your family and friends.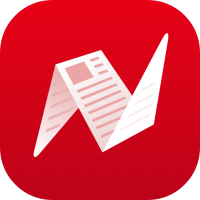 The Most Popular Thing in New York
Despite all the skyscrapers, restaurants, shopping malls, museums, and parks, New York is famous the world over for the Statue of Liberty. This colossal neoclassical sculpture is present on Liberty Island in New York Harbor within New York City, the United States. It is made of copper and has been a gift from the people of France to Americans. It was designed by famous French sculptor Frédéric Auguste Bartholdi and the metal framework was built by Gustave Eiffel. The Statue of Liberty was dedicated in October 1886.
The Look of the Statue of Liberty
The statue is actually a figure of Libertas, a robed Roman liberty goddess. She can be found holding a torch over her head with her right hand. In the left hand, the statue is carrying a tabula ansata inscribed JULY IV MDCCLXXVI (July 4, 1776, in Roman numerals). It was the date of the U.S. Declaration of Independence.
In case you don't know, let me tell you that the torch-bearing arm of the statue was displayed at the Centennial Exposition in Philadelphia in 1876. It was then brought to Manhattan, where it was displayed at Madison Square Park from 1876 to 1882. Public access to the balcony around the torch is barred for over a century.
How to See the Statue?
You can go there any time. I suggest you catch the Staten Island Ferry, which passes the statue en route to Staten Island. Boat tours often let us ogle at the statue from the water, and these trips are quite affordable. Most of them will let you wander around Liberty Island. This means you can get up close and personal with the statue.
If these options don't look good to you, I suggest you try some luxurious options. They are also called plush options and range from romantic dinner cruises to luxury yacht tours. A helicopter tour can also be considered. It doesn't matter which option you go with; you will have non-stop entertainment in New York.