Florida has been accused by both residents and outsiders of not being the most LGBTQ-friendly lately. The state of California seems to agree as they recently added Florida to their travel ban due to "bigotry and discrimination." But is this legal? And do you agree with such a ban?
This article looks at the specifics of California's travel ban to Florida and the reasons that Florida was added to the list of "no-go" places.
California's Law AB1887...and How It Applies to Florida
On January 1, 2017, California law AB1887 kicked into effect. This law is aimed at keeping travel bans in place for state employees and any state-funded travel. Basically, it says that state-funded travel is prohibited to any discriminatory states.
Travel would be banned "while any such law that discriminates on the basis of sexual orientation, gender identity, or gender expression remains in effect."
This includes bills or laws that...
stop transgender girls from participating in school sports because of their gender identity or the sex they were born with.
limit LGBTQ healthcare.
limit LGBTQ access to publicly funded organizations.
limit or prohibit people from participating in activities, organizations, or benefits due to sexual orientation or gender identity.
California Attorney General Rob Bonta said:
"Make no mistake: We're in the midst of an unprecedented wave of bigotry and discrimination in this country — and the state of California is not going to support it."
Florida's Recent Anti-LGBTQ Legislature
Florida was very recently added to California's travel ban after Governor DeSantis passed a bill that prohibits transgender girls from participating in girls' sports in schools. Many people have seen this as highly discriminatory against the trans community.
DeSantis has claimed that the bill is to keep sports fair.
"In Florida, girls are going to play girls sports and boys are going to play boys sports."
This anti-trans law has spurred California to add Florida to the list of states that are travel banned. The other states on the list are:
Florida
Arkansas
Montana
North Dakota
West Virginia
Texas
Alabama
Idaho
Iowa
Oklahoma
South Carolina
South Dakota
Kentucky
North Carolina
Kansas
Mississippi
Tennessee.
That is 17 states in total.
Do you agree with the travel ban to Florida?
Many people are outraged by California's travel ban and disagree with it. Some residents think that it is discriminatory itself, and others believe that California has no right to ban state travel because they disagree with Florida laws.
Others are in support of the ban, which they hope will encourage Florida to be more inclusive to the LGBTQ community, as not to alienate themselves from states like California. Do you agree with California's choice to add Florida to the travel ban list?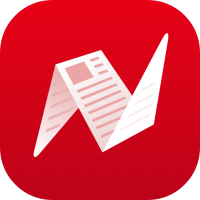 This is original content from NewsBreak's Creator Program. Join today to publish and share your own content.