Twitter Screenshot by Author/Public Domain
Thankfully, the FBI joined the manhunt for "O-Zone" Wallace, the suspect of the horrifying attempted murder of a Florida cop. Good thing, too. Wallace was found and captured early Saturday morning. He was found on a property belonging to an all-black, pro-gun group.
This article details what we know so far about Wallace's capture, as well as the connections discovered where he was found.
The Manhunt Has Ended
Once the FBI joined the fray, the manhunt ended fairly quickly at just after 2 a.m. on Saturday.
The 29-year-old man, Othal Toreyane Resheen Wallace, is the suspect in the shooting of Officer Raynor. The shooting happened at approximately 9 a.m. on Wednesday. Officer Raynor was shot in the head after patrolling an area near a Florida apartment complex.
Wallace evaded the police for days until the FBI joined the manhunt. He was found in Georgia in a treehouse on a large wooded property.
The treehouse was armed to the teeth with both ammo, weapons, and even armor. The property that he was found on is allegedly owned by the black militant group NFAC.
What is the NFAC?
NFAC (Not F---ing Around Coalition) is a black nationalist militant group that was formed in the United States. According to Grandmaster Jay, the group's organizer and leader, the group was created to combat racism.
"We live in a world where racism is appearing to rear its ugly head again the way it did back in the Jim Crow days. We didn't create that. It recreated itself. So it proved to be fertile ground for the creation of the NFAC, the same way it was fertile ground in the '60s to create the Black Panthers."
NFAC Denies Current Connections to Wallace
Apparently, Wallace's Facebook page and activity suggested that he was linked, or at least interested in, three groups:
NFAC
New Black Panther Party
Atlanta chapter of the Huey P. Newton Gun Club
Despite that and the fact that Wallace was found hiding out on NFAC property, an NFAC rep denied any current connections to him. A representative stated that he was not currently in the group. Apparently, he had been kicked out of the group.
Another representative claimed the group was no longer active.
"It doesn't even really exist no more. The NFAC, it's pretty much over."
The real question is, are the representatives telling the truth? Was Wallace's crime an individual's hate crime? Or was it something more?
Police and the FBI are obviously investigating this further. Wallace will be charged with the attempted first-degree murder of an officer with a firearm.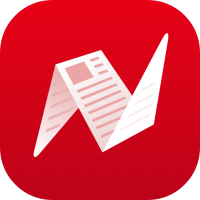 This is original content from NewsBreak's Creator Program. Join today to publish and share your own content.