"No poet will ever take the written word as a substitute for the spoken word; he knows that it is on the spoken word, and the spoken word only, that his art is founded." - Lascelles Abercrombie
I love poetry, but find it sometimes frustrates me if I attempt to read it silently. I don't always get what the author is saying if it is only read by my mind. It seems to need to be spoken aloud to resonate.
That's the point of "Spoken Word" a program held by the Iredell Arts Council Thursday night. The event was held at the Arts Council's local headquarters, at the Old Jail facility located at 203 S. Meeting St. in downtown Statesville.
Local poets took their words off of paper and spoke them out loud, lending cadence, tone, and passion to their work for added dimension, as well as a bit if their background on occasion. The diverse group of poets, each with their own style, showcased rich talent that deserves an audience.
Samuel J. Fox started the evening off and emceed throughout the evening. A paralegal by profession, Fox's work portrays honest imagery from his life that he dissects and lays out for all to see. A conversation with a friend, his favorite musicians - all become inspiration as he writes.
Les Brown's first book came out last year, the day all shut down for the coronavirus. He read several selections from this book "A Place Where Trees Had Names" and some recent musings. A former biology professor, Brown grew up in McDowell County and the feel of mountain life comes forth in his work,as does his dry amusement of animals and family life.
Saifah Nadia Sunshine said reading her poems out loud, in public, was not a normal thing for her, but then she began to speak her writing. She could not hide the energy and confidence of her own words. The mother of three and community activist will be someone to watch as she uses her talents to uplift Statesville.
Steve Shoemaker is a former Charlottean, but new Statesville resident. He is the pastor of Grace Baptist Church. A person who writes his passions, Steve is a strong proponent of justice and inclusion, both in the church and out. His works for the evening featured controversial subjects such as Civil War statues, our history of racism, and the church's treatment of the LGBTQ community.
Shane Manier is from Charlotte, but it was a pleasure to have her in Statesville for the evening. Her natural effervescence pulls you to the stage, her passion and humor combining to take serious issues and make you care. She spoke of the gifts she received from her dad's child rearing, the often dehumanizing treatment of those left homeless due to the coronavirus, and defunding of the arts. As a teacher at a lockdown facility for youth Manier says, "I truly believe the arts do save." (Do yourself a favor and listen to her Ted Talk "There's No Such Thing As A Bad Kid", found on her website linked at her name.)
Kevin Mills Jr., also known as Jott Pilgrim creatively, began with a poem of a young man who died at 19 and whose obituary was accompanied by his graduation picture. The idea of the hope and promise he presented now missing in the world was powerful. Other life events, such as having the police called as an "unknown black man in the neighborhood" when delivering packages for Amazon in an Amazon truck and in Amazon uniform, to reactions from neighbors when moving into a gated community. Mills balances humor and the absurdity of racism, in a thoughtful way and tells his stories well.
Joyce Brown is the author of two books of poetry. Her poetry speaks of the people and places and things she notices in her everyday life, in her hometown of Troutman and from her husband's McDowell County roots. Astute in meaning and yet humorous in delivery, she exuded joy of the language.
The evening was an experience more should share. Poets who would like to participate in a future event should contact John Kopplemeyer, Executive Director of the Iredell Arts Council, at 704-873-6100, or send an email to mail@iredellartscouncil.org. If you are a lover of poetry, or simply fans of the power of the spoken word, keep your eyes on the arts council's calendar of events for their next "Spoken Word" event.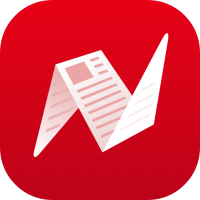 Have you downloaded the News Break app? You can do that here. If you're a writer and would like to write on local news in your area, you can find out more about that here.