Get updates delivered to you daily. Free and customizable.
The Art of Charlie and Susan Frye on Exhibit this Month at the Iredell Arts Council Gallery
All photos by Kim McKinney
John Kopplemeyer with a painting by Charlie Frye
John Kopplemeyer took on the role of Executive Director of the Iredell Arts Council in July of 2020. It goes without saying that stepping into this position In the midst of an international pandemic is not ideal and this would not be thought to be the best time to increase interest in the arts in Iredell County.
Still, despite the challenge, Kopplemeyer and the Arts Council have not stopped their work and have come up with safe and creative ways to try to create some opportunities for both artists, arts organizations, and the public to celebrate and experience the talent of the artists in and around Iredell County.
The Council has exhibited many artists at their location at the Old Jail, at 203 S. Meeting Street in downtown Statesville. With the coronavirus adding restrictions, both legal and additionally in the interest of public health, exhibitions have been impossible. With flexibility and desire, however, the exhibitions are once again open to the public and are operated in such a way as to showcase local talent to people in a safe manner. Viewings of this show are scheduled in advance and can be done in private for individuals, families, or friends.
Frye Folk Art Exhibition
This month the work of Charlie and Susan Frye is on display in the gallery. Charlie Frye is an internationally collected folk artist, and his wife Susan is now making her own path as an up-and-coming artist. They operate Folk Keeper Gallery & Antiques in Lenoir. NC, which features not only their work but the work of other North Carolina folk artists.
Their style is vibrant with many colors, often three-dimensional, and they produce layers of imagery in most of the work featured. They use interesting items as their canvas, or as Charlie calls them "found" objects. An old door and an old map are just two examples you will see in Charlie's work in the Statesville exhibit.
Charlie is a self-taught artist and his work reflects the scenes and people of rural Appalachia, as well as a common theme of owls. You'll also see a painting of Edgar Allen Poe on display in Statesville. The painting pictured below tells the story of a tumor removed from an eye of a friend. The depth of the story is seen throughout the painting, making it an interesting one to study, as well as beautiful for its color and texture.
Painting by Charlie Frye
Susan, a former teacher in the Caldwell County School system, also loves using unusual objects in her work. Besides her paintings, she also does sculptures out of things like old tea strainers, where she removes the basket and adds faces.
Painting by Susan Frye
Student Art Exhibition
For budding artists in all Iredell County middle and high schools, the Arts Council is sponsoring a student art show during April, which will be judged by professional artists. A total of $1.000 of scholarship money will be given to the winners.
Two and three-dimensional art will be accepted into the competition, with a maximum size of 16"x20".
Interested students should notify the Arts Council (IAC) of their intent for entry by April 9, 2021, using a form that can be found on the IAC website. The deadline for receiving artwork submission is April 23, 2021. Winners will be displayed during the month of May, with an awards ceremony to be held on May 12th.
Kewaunee Scientific Corporation and Lake Norman Realty are the sponsors for the art show competition.
More information on these and other events can be found on the IAC website or Facebook page.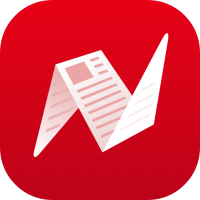 Have you downloaded the News Break app? You can do that here.
Comments / 0
Add a Comment
Get updates delivered to you daily. Free and customizable.
© 2023 Particle Media.