Colorado is one of the Mountain states and is also widely appreciated for its beautiful landscapes. This state has the highest mean altitude among all of the states. This state has some of the prettiest tourist sites.
Besides being home to beautiful nature spots, Colorado also has some great rooftop bars. We have saved you a ton of research and listed below the 6 best rooftop bars you can go to when in Colorado state.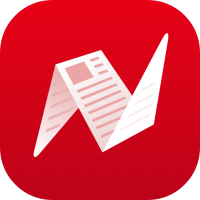 6. Bacon Social House
Bacon Social House is located in Littleton. This rooftop bar has the best views in the city. You can see the mountains from up here. The rooftop patio is pretty as a picture and they have a full bar service. The bartenders are knowledgeable and friendly. This is the place to go if you have to sip some drinks while enjoying a beautiful view.
Phone: (720) 750-7107
Location: 2100 W Littleton Blvd Littleton, CO 80120
5. Rooftop Tavern
In the beautiful town of Morrison, you can find Rooftop Tavern. It has a lovely rooftop patio and you can find some televisions in the bar area. This place has some good breeze and plenty of shade to relax under. They also have some pretty decor. You get a beautiful view of the mountains and the chill atmosphere is perfect as a hang-out spot for you and your friends or can also make for a great date spot!
Phone: (303) 697-0164
Location: 215 Bear Creek Ave Morrison, CO 80465
4. Avanti Food & Beverage
This place is located in Denver. The rooftop bar offers some of the best views of the city. They even have a great selection of food. It is a fun bar with a great atmosphere. It is the perfect place to go in summer and take in charming views of the city. It is a popular spot to meet your friends with. They have a good selection of drinks and overall, it is a great rooftop bar. It is worth a visit.
Phone: (720) 269-4778
Location: 3200 Pecos St Denver, CO 80211
3. Linger
Linger is located in the beautiful city of Denver. It has one of the coolest rooftop bars with an exquisite patio. This place overlooks downtown Denver and offers you a nice view. It is a great place to watch summer sunsets at. It also has some of the tastiest cocktails and you can get some delicious small bites. If you are in Denver, stop by and check this rooftop bar out. They will give you a phenomenal experience.
Phone:(303) 993-3120
Location: 2030 W 30th Ave Denver, CO 80211
2. 54THIRTY
This restaurant is situated in Denver, Colorado. 54THIRTY has the ultimate view a rooftop bar can offer. On one side, you have the beautiful mountains and a city view on the other. It also has the perfect sunset view. This place is perhaps the most scenic rooftop restaurant in Colorado. It has a chill atmosphere and some fantastic drink options. The staff is excellent and takes your experience to the next level. This place offers more than anyone can dream of and is just what everyone seeks from a rooftop bar.
Phone: (720) 996-1558
Location: 1475 California St Denver, CO 80202
1. Whiskey Tango Foxtrot
Whiskey Tango Foxtrot is located in Denver. They have super tasty drinks and quality food which are always on point. The rooftop bar and patio area are perfect for summer days. They have televisions so you can come here to watch sports as well. This bar has one of the best atmospheres, trendy and very chill. They even allow dogs on their patio. The drinks are great, they have the perfect ambiance, and you can watch your favorite sports - this is the perfect place if you want to grab a drink.
Phone: (303) 226-1540
Location: 2907 Huron St Denver, CO 80202
What are your favorite rooftop bars in Colorado? Have you ever been to any of the mentioned ones? Let us know your thoughts in the comment section below!