Connecticut is one of the smallest states in the US. It is also one of the most densely populated states. Connecticut is home to many beautiful attractions including the ivy league college, Yale University.
Rooftop bars are some of the best spots to hang out with your friends, go on dates, or even just for grabbing a drink. If you are wondering what are the best rooftop bars, we have done the work for you and below, you can get a list of the must-try rooftop bars in Connecticut.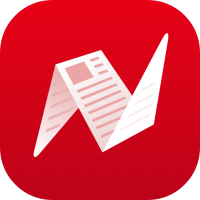 6. The Russian Lady
This bar is situated in Hartford, Connecticut. This rooftop bar has a tropical feel and is a great place to go in the summer. The music is nice and the bartenders are knowledgeable. The drinks are tasty. It's one of the best rooftop bars in Hartford. They have different events going on all the time, you can check their social media for more details.
Phone: (860) 247-5239
Location: 191 Ann Uccello St Hartford, CT 06103
5. High George
High George is a rooftop bar located in New Haven. It has an elegant and high-end aesthetic. The cocktails here are some of the best ones you can get. This combination of incredible atmosphere and cocktails is enough to get people wanting to come back. The rooftop restaurant is also quite good. The staff is polite and attentive. It is an amazing spot to come and hang out with friends and for dates.
Phone: (203) 390-5192
Location: 9 High St New Haven, CT 06510
4. Evarito's
In the lovely city of Norwalk, you can find the rooftop bar, Evarito's. It has plenty of tables and space to stand around the bar. The decor is attractive. There is a wide selection of cocktails available. The servers here are delightful and will enhance your experience. It is a must-visit if you are visiting Norwalk, you will have a great ending to your night.
Phone: (203) 939-1620
Location: 14-16 N Main St Norwalk, CT 06854
3. Elm City Social
Elm City Social is situated in New Haven. This rooftop bar has a great atmosphere and is also a nice brunch spot. The food here is also quite good. The drink selection is quite hip, trendy, and tastes great. The staff are knowledgeable and provide great service. It is a great place to visit with your friends in the summer and have a great time.
Phone: (475) 441-7436
Location: 266 College St New Haven, CT 06510
2. Rooftop 120
Glastonbury is a charming town in Connecticut that is home to Rooftop 120. It has a youthful energy. They also have live music on the weekends. You can find some of the most pleasant servers here, they are fun and very patient with all customers. The drinks are phenomenal and taste great. It is a must-visit place in Glastonbury and if you want to experience a vibrant night-life vibe rooftop bar with top-notch service, stop by Rooftop 120 with your friends.
Phone: (860) 430-9989
Location: 120 Hebron Ave Glastonbury, CT 06033
1. Sign of The Whale
Sign of The Whale is located in Stamford, Connecticut. It has two bars, one inside and the other on the rooftop. This rooftop bar is one of the most popular places in Stamford. It has a nice view and the atmosphere is amazing. They also have some great dishes you can try. You can get a good beer selection and the drinks are just perfect. The rooftop can get a little crowded at busy times but that does not interfere with the experience. This is the perfect place to come with your friends and the ambiance alone will make you want to come back a second time.
Phone: (203) 883-8282
Location: 6 Harbor Point Rd Stamford, CT 06902
Have you tried any of the rooftop places mentioned above? Did you like it? Comment below to let us know about your experience!