Several unique cultures inspire the food in Louisiana, and its seafood scene is something on its own. So no matter what you are looking for, whether it's a barbecue shrimp or crawfish prepared in many ways, you'll find it at the best seafood restaurant in Louisiana.
Here is a list of the five best seafood restaurants in Louisiana.
1. Seafood Palace, Lake Charles, Louisiana
You'll have your money's worth at the Seafood Palace in Lake Charles, Louisiana. The restaurant knows what it's doing; the Seafood Palace keeps it superb and straightforward. The appetizer on the menu includes Boudin Balls, crab & crawfish patties, gator & crawfish Boulettes, and duck tenders. In addition, there are some famous sandwiches on the menu like the gumbos and po'boy sandwiches. Pair it with a beer or a glass of wine and enjoy.
2. Parrain's Seafood Restaurant, Baton Rouge, Louisiana
Parrain's Seafood Restaurant is best known for its seafood, and it has some of the delicious dishes you must try. Although the restaurant has been serving its guests the freshest seafood since 2001, they pride themself on it. The popular dishes are andouille encrusted fish, crawfish étouffée, and just about any kind of po'boy you can imagine, including shrimp, oyster, catfish, and gator. The restaurant is decorated beautifully in a ship and nautical theme. They are open most of the days from 11 a.m. to 10 p.m.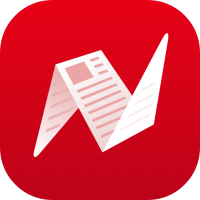 3. Drago's Seafood Restaurant, Louisiana
Drago's Seafood Restaurant has many mouthwatering dishes like the charbroiled oysters, but they have plenty of other delicious dishes if that doesn't excite you. You must try these dishes from the New Orleans-style barbecue shrimp, fried squid, Maine lobster, petit filet, and blackened shrimp in a Cajun cream sauce. After all this, the problem will be you'll have is deciding what to eat first. They also use fresh ingredients and seafood.
4. SHUCKS! The Louisiana Seafood House! Abbeville, Louisiana
SHUCKS! In Abbeville, Louisiana, won't disappoint you when it comes to the seafood; they have something special for everyone. The restaurant uses recipes that have been worked on for years to perfect. The Restaurant specializes in creating authentic Cajun delicacies; you can try a sample if it's hard to choose. The popular dishes on the menu include gator bites, shrimp remoulade, delicious gumbos, chowders, stews like smoked duck & andouille gumbo, crawfish étoufée, and corn & crab chowder. They are known for their fried oysters, but you can also try dishes like shrimp, catfish, crawfish, crab cakes, and tilapia.
5. Peche Seafood Grill, New Orleans, Louisiana
Peche Seafood Grill Restaurant has a unique exterior of this place; you'll know there's something different here. The restaurant has got rustic comfort to it, and the food is delicious. They source fresh ingredients and seafood from local farmers. Their food is inspired by a combination of South American, Spanish, and Creole cuisine and cooking techniques. Using these techniques has earned the chef James Beard awards like the "Best Chef" and "Best New Restaurant." The popular dishes include catfish with pickled greens, smoked duck & kumquat pappardelle, and spicy ground shrimp & noodles. If you still have a place left, you must try their salted caramel cake for dessert, made with rich caramel buttercream and Angel's Envy bourbon.
Different cultures inspire the food in Louisiana because of its diverse population, and it has some fantastic seafood restaurants. We recommend you put Louisiana on your list the next time you go on a vacation. It is the place where you will find some of the freshest seafood.