Massachusetts is known for its top universities and educational importance worldwide, but not many know about it has some severe seafood game. It's because of fishing towns like Gloucester and Cape Cod, due to which Massachusetts is serving up some of the best seafood in the nation.
Check out these seafood restaurants in Massachusetts from the list, and they have some delicious scallops, clams, fish, and other seafood items.
1. The Daily Catch Restaurant, Boston, Massachusetts
The Daily Catch Restaurant keeps it as authentic and traditional as possible. They have an open kitchen where you can watch your food being made using some traditional Sicilian methods. They only have 20 seats in the restaurant, so you are advised to arrive early. The restaurant is famous for serving fresh Sicilian-style seafood, but you can also try out their delicious pasta as well. They make sure to use fresh seafood, and the experience is something you have to witness yourself.
2. Gloucester House Restaurant, Gloucester, Massachusetts
Gloucester House Restaurant has some of the best seafood, and they use the freshest ingredients and seafood sourced locally. The dish you must try is Lobster Arancini and Cioppino, which is known as the fisherman's Stew at Gloucester House Restaurant. Whatever you choose from the menu will be delicious, and chances are, the seafood you're eating came from the waters next to the restaurant. It doesn't get fresher than this. This place is highly recommended for seafood lovers.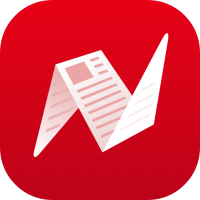 3. Essex Seafood, Essex, Massachusetts
Essex Seafood Restaurant is known to serve the freshest seafood; it is probably the day's catch. You must try their dishes like fried clams and fresh lobster. Other than this, there are other delicious items on the menu. You can eat your food at the restaurant and then look around their market if you want to grab something to take it back home from the fresh catch of the day.
4. Atlantic Fish Company, Boston, Massachusetts
Atlantic Fish Company Restaurant has an inside dining room and an outside patio, either one you choose to eat, and you're in for a fine dining experience. Their famous seafood menu includes crispy crab & corn spring rolls, and their lobster & fish are sublime. If you are here with someone who doesn't like seafood, they can choose from the non-seafood options. The steaks are cooked perfectly and seasoned well.
5. The Sole Proprietor, Worcester, Massachusetts
The Sole Proprietor Restaurant is known to have sushi and a raw bar stocked with the freshest seafood. At the Sole Proprietor, you must try their Tuna Steak Barcelona and their New England lobster. The Sole Proprietor is a fancy restaurant that you can visit at formal dinners and enjoy at the same time. This place has some of the best-tasting seafood around the state. If you love seafood, you must visit Sole Proprietor.
Massachusetts is the place you have to visit if you love seafood. It has the best seafood restaurants with the freshest ingredients and seafood sourced locally.