The Mississippi is home to the best seafood that you can think of. You will find here shrimp, crabs, fish, and other seafood. Mississippi has an abundance of fresh seafood. With the combination of the seafood and culinary influence from New Orleans, they make some of the best seafood around the world. So, if you plan to visit Mississippi, here is a list of the five best seafood restaurants that you must check out.
1. Mary Mahoney's, Biloxi, Mississippi
Mary Mahoney's has a kind of history to it, so if you don't want seafood, it's still an excellent place to hang out. The site has a unique vibe because it is housed in a building that dates back to 1737. This place is the best to celebrate a special occasion and to get beautiful photographs. Their staff is very efficient, and they will be happy to help. They are famous for their Southern-style seafood, but one thing you must try is their gumbo. They also offer to deliver and ship their gumbo anywhere.
2. Half Shell Oyster House, Mississippi
Half Shell Oyster House restaurant serves the freshest seafood and is quite popular among locals. The restaurant is a combination of formal and casual dining. Half Shell restaurant is best for date nights, special occasions, or just to treat yourself after a long week of hard work. The restaurant is famous for its oyster dishes of any kind. Aside from this, they serve delicious food like kinds of pasta, salads, and more. This place is perfect for enjoying a meal because of its relaxing atmosphere.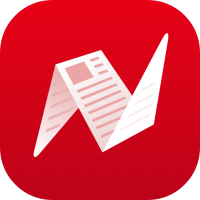 3. Drago's, Jackson, Mississippi
Drago's restaurant has the best seafood in the state; they first started in New Orleans, but in 2014 they opened a new branch in Jackson. No matter which places you visit, they are both best at what they do. Drago's restaurant's main attraction is their Charbroiled oysters, fresh Maine lobsters, and Blackened Catfish. Some of the big names like Deuce McAllister have become fans of their delicious food and excellent service.
4. White Cap, Gulfport, Mississippi
The White Cap is a laid-back restaurant located in Central Gulfport. This place has a relaxing vibe, and people often visit to have an authentic experience. The White Cap restaurant provides deck seating where you can enjoy beautiful ocean views with your food. They also have a fresh oyster bar which is stocked with fresh seafood. You must try their charbroiled oysters; it is the reason that the restaurant makes it to the list of top seafood restaurants. The restaurant serves large portions and has friendly staff.
5. Anthony's Under the Oaks, Ocean Springs, Mississippi
Anthony's Under the Oaks is all about feels it is a beautiful place to dine. This place has a charming setting on the bayou. The building beautifully sits low along the water, with ancient Live Oaks creating a roof over the restaurant. This place is perfect for having a casual dinner or have a romantic date with someone special. The inside is equally as beautiful; the use of white tablecloths makes the atmosphere romantic. You must try their Crab Cakes Pontchartrain; it is a popular item among repeating customers.
If you love seafood, you must visit Mississippi; it has some of the incredible seafood restaurants. Aside from food, why it also has some of the most amazing views that you will love to experience by yourself.